Washer
Leave no area untouched when cleaning with the continuous 360° rotation capability and on-board blending system of the Safeaero Washer. The Safeaero Washer also features impressive operational measurements of 74' (22 m) tall and 45' (13 m) wide, accomodating a wide range of aircraft dimensions. Integrated wireless transfer systems and remote diagnostics enable real-time monitoring and appropriate adjustments for peak performance.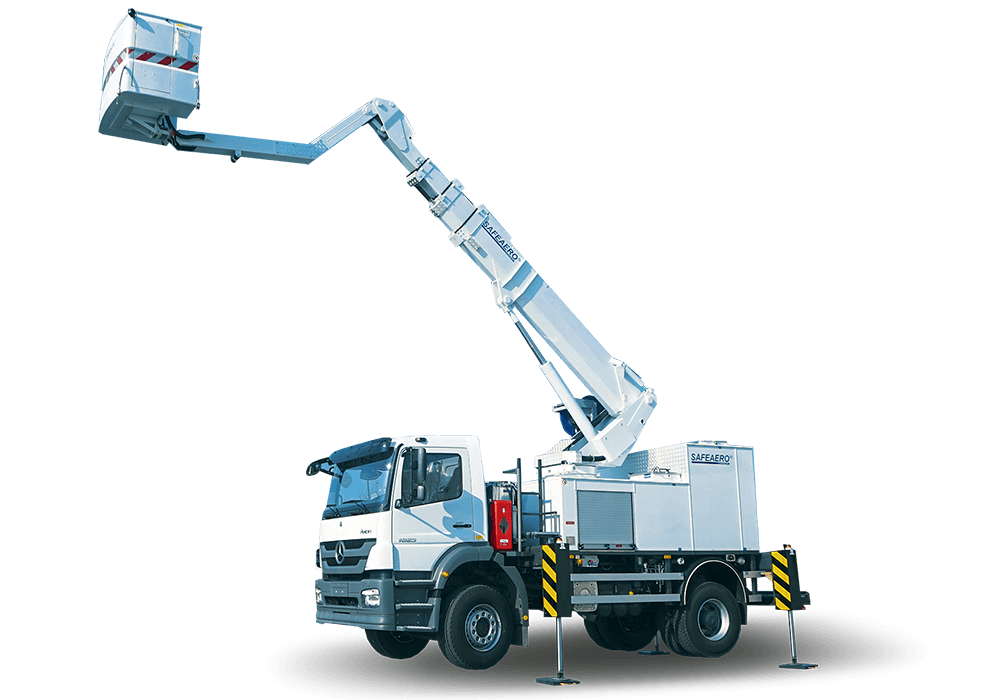 CE Certified

Diesel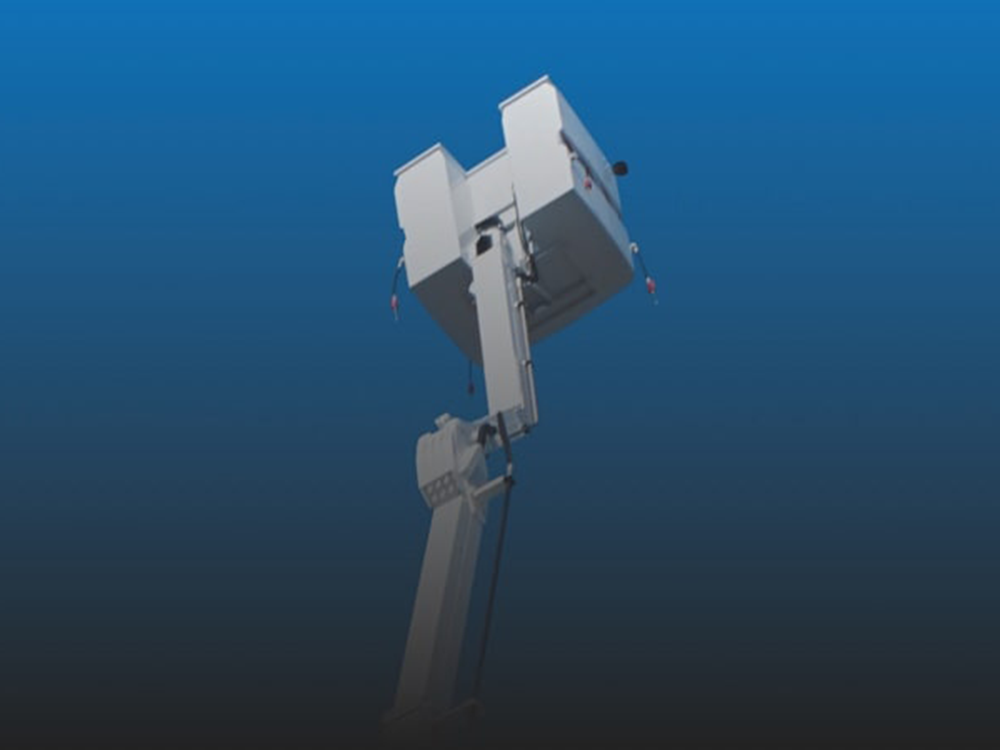 OPERATIONAL HEIGHT
An operational height up to 74' (22.5 m) allows efficient deicing/anti-icing for a wide variety of aircraft.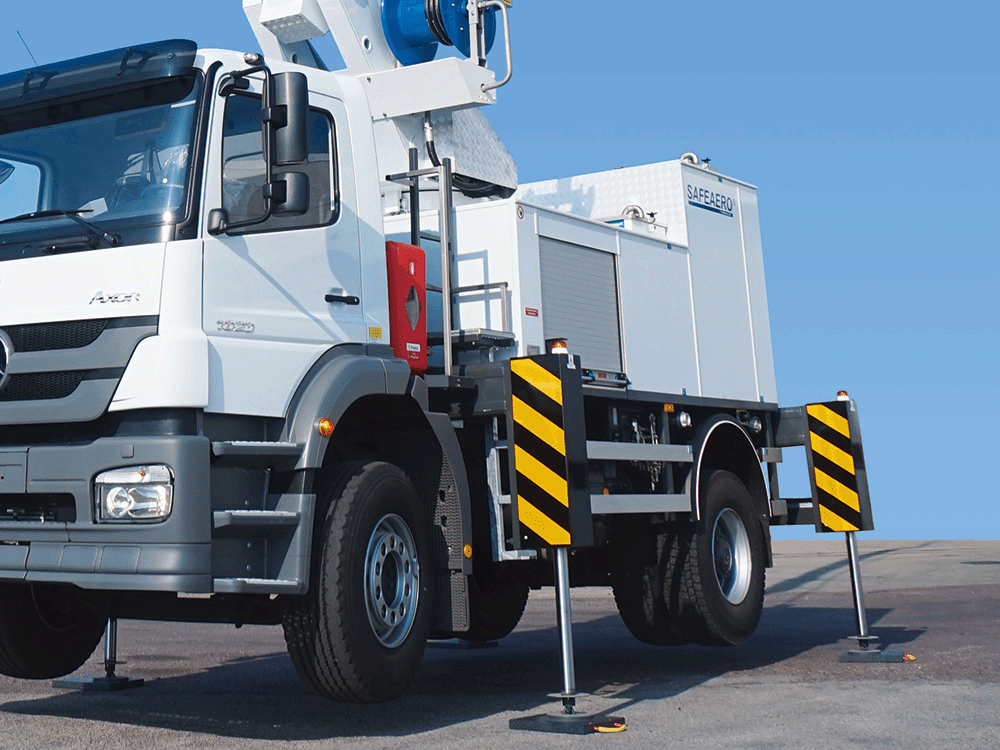 ONBOARD BLENDING
Blend the appropriate fluid mix to prevent disruptions caused by improper detergent ratios.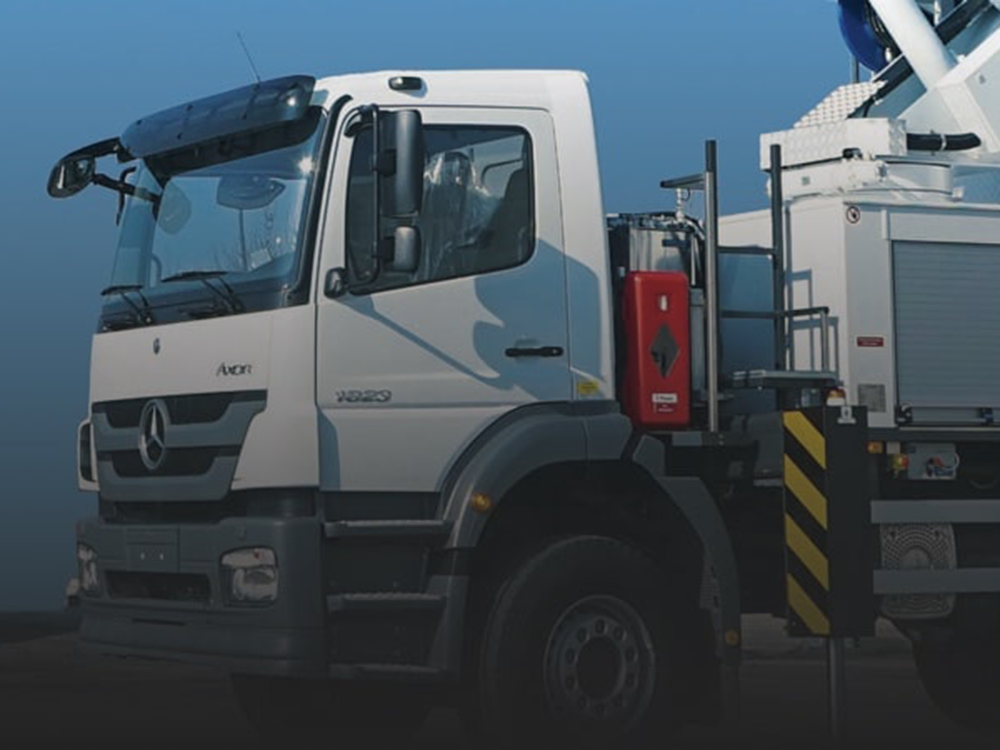 MAINTENANCE VERSATILITY
This multi-functional feature conducts cleaning and maintenance tasks with one vehicle. Store and appropriately maintain your equipment so your crew is ready for any task that comes your way.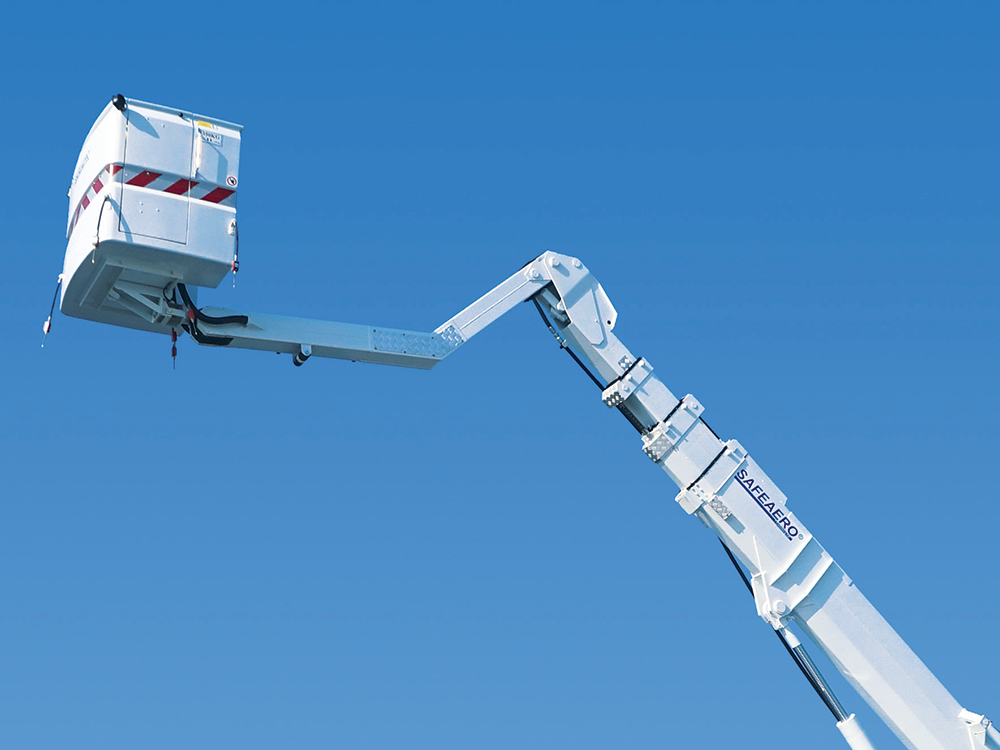 CONTINUOUS 360° ROTATION
Access any angle of aircraft with 360° continuous rotation capabilities.
| | Mercedes-Benz OM 934 |
| --- | --- |
| Length | 26.5' (8.1 m) |
| Width | 8.2' (2.50 m) |
| Width with Extended Outriggers | 11.2' (3.42 m) |
| Height | 13.1' (3.99 m) |
| Basket Maximum Load Capacity | 770 lbs (350 kg) |
| Boom Rotation | 360º Continuous |
| Weight (without fluid) | 32,000 lbs (14,500 kg ) |
| Working Height | 74.2' (22.6 m) |
| Wheel Base | 12.8' (3.9 m) |
| Turning Radius (Measured from Center Tread of Front Wheels) | 51.8' (15.8 m) |
| Ground Clearance | 9.6" (250 mm) |
| Maximum Basket Load | 770 lb (350 kg) |
| | Mercedes-Benz OM 934 |
| --- | --- |
| Maximum Governed Speed (Boom Raised) | 4 mph (6 km/h) |
| Driving Speed | 50 mph (80 km/h) |
| Max Velocity Wind Speed | 46 mph (20.6 m/sec) |
| Tank Capacity Up to (1 or 2 Tank Version) | 1,320 gal (5,000 L) |
| CE Certified | Yes |
| | Mercedes-Benz OM 934 |
| --- | --- |
| EPA Tier / Certification Level | EURO VI |
| Engine | Mercedes-Benz OM 934 |
| Type | Euro VI emission standard with Selective Catalytic Reduction (SCR), cooled and regulated exhaust gas recirculation and diesel particulate filters. |
| Fuel | Diesel |
| Displacement | 5.1 L |
| Governed RPM with Full Load | 1200 |
| Net HP at Governed RPM | 154 (115 kw) @ 2200 RPM |
| Torque | 650 Nm (480 lb ft) @ 1200-1600 RPM |