220
The Safeaero 220 has the ability to drive, maneuver, and spray from the cab, making it the only true single-operator deicer in the ground support industry. Wireless data transfer and remote diagnostics enable real-time status monitoring and swift adjustments that enhance performance. The Safeaero 220 is also equipped with a powerful ground gun and a 32' (10 m) hose reel, allowing precise and effective deicing processes. Experience a new level of convenience with the Safeaero 220, the deicing and anti-icing solution for any operation.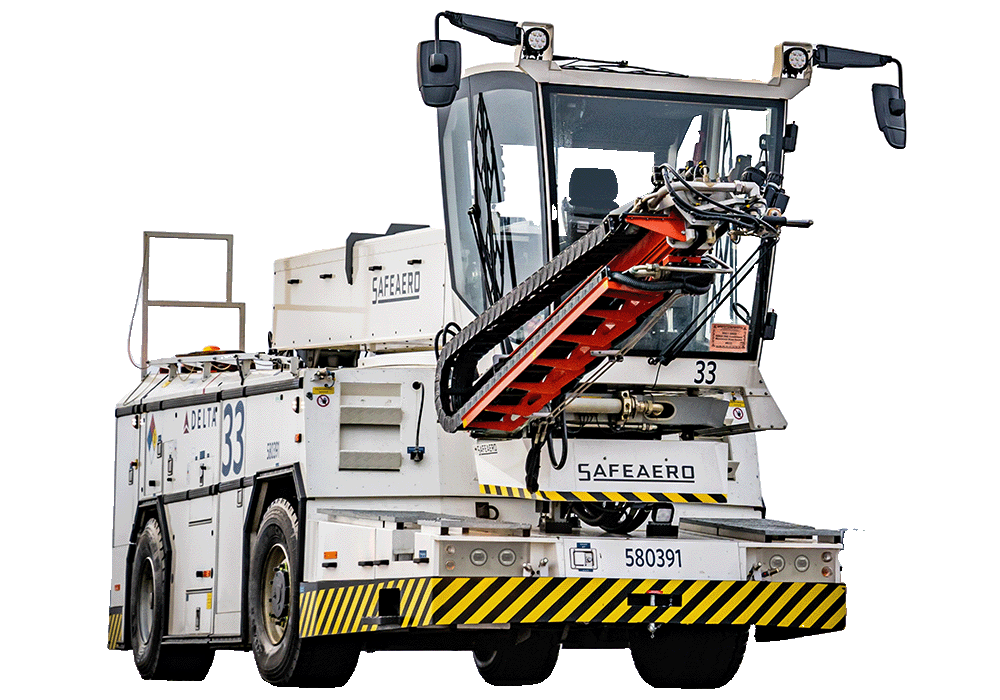 CE Certified

Diesel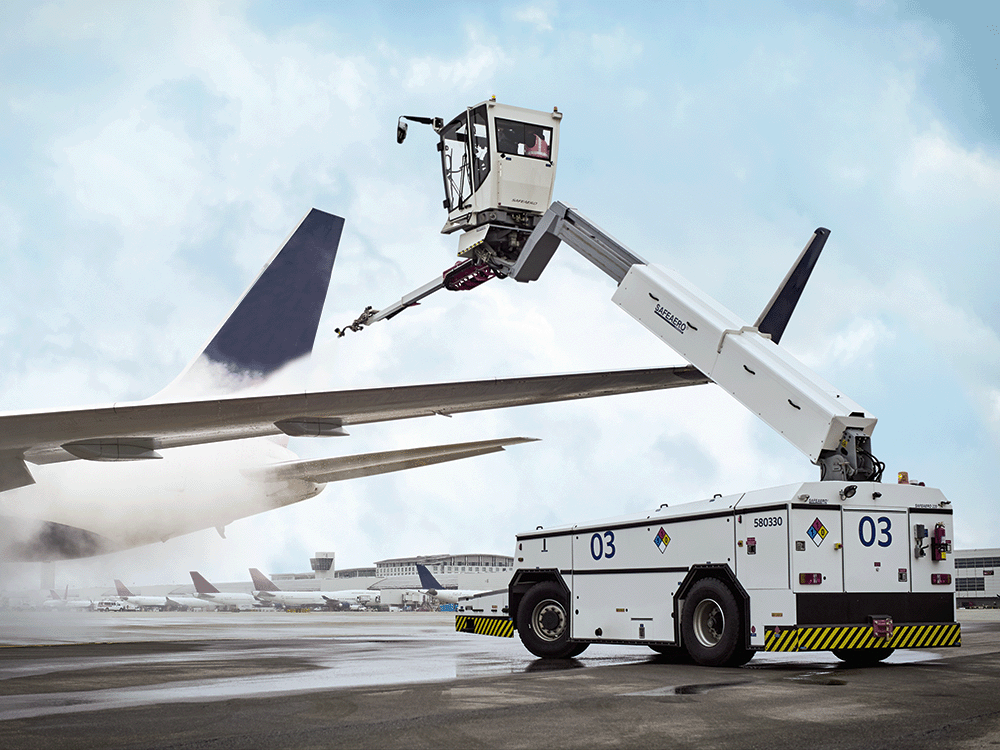 TRUE SINGLE-OPERATOR DEICER
Enjoy controlled driving, enhanced maneuverability, and internal cab spraying capabilities with the industry's only true single-operator deicer.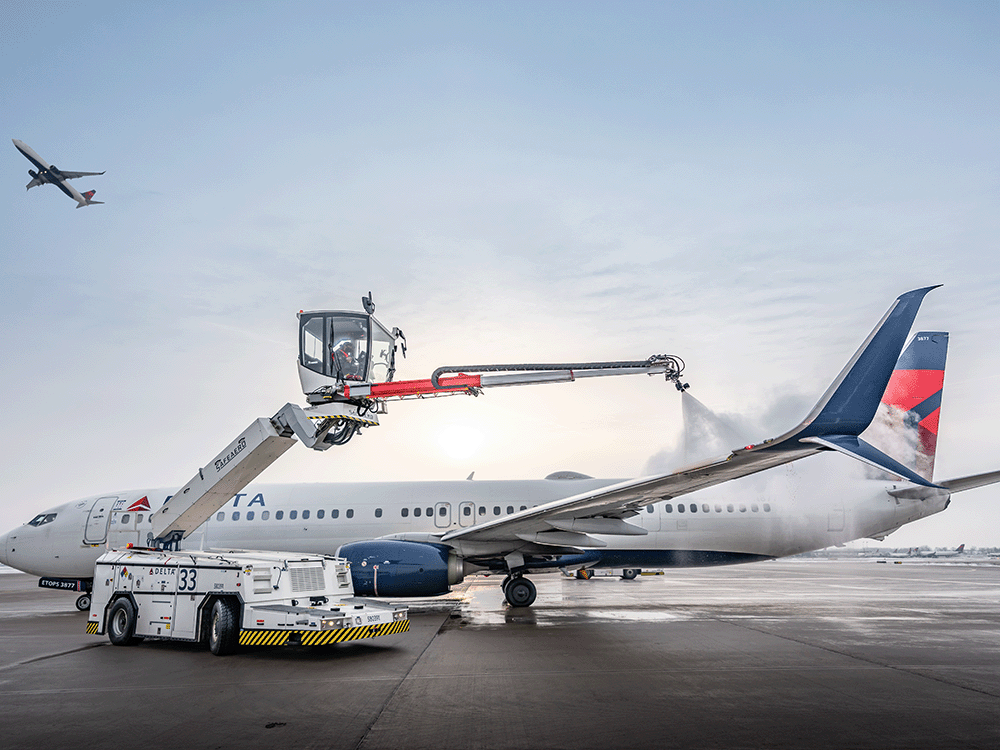 STATE-OF-THE-ART SPRAYING AND BLENDING
Deliver precise fluid application and blending while significantly reducing fluid consumption with the state-of-the-art spraying and blending feature.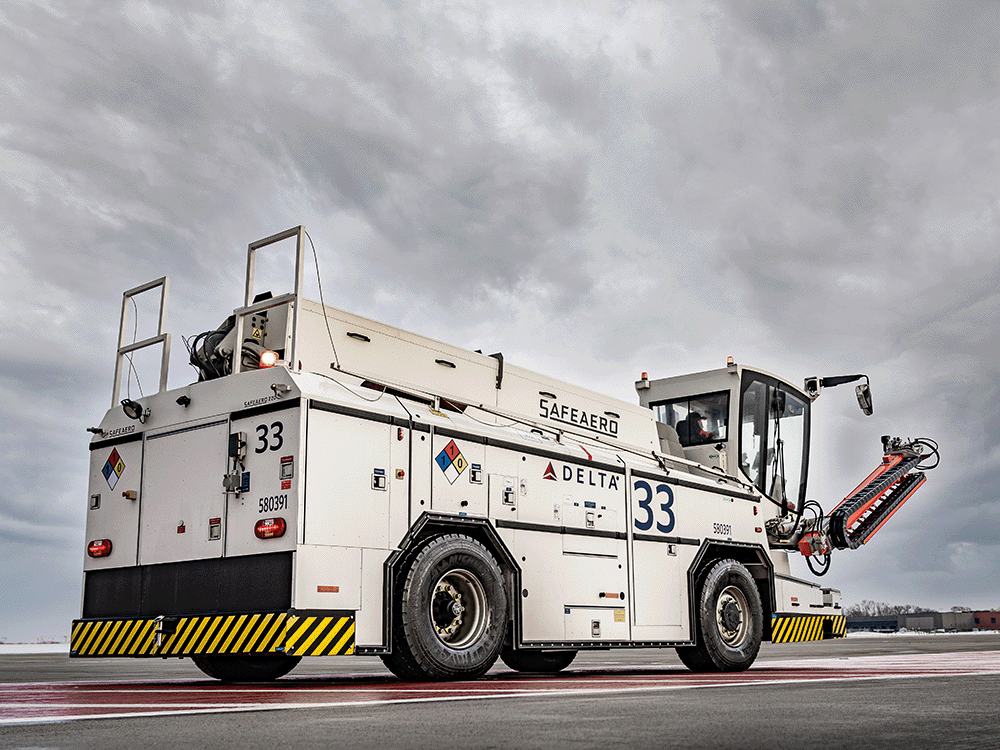 WIRELESS DATA TRANSFER AND REMOTE DIAGNOSTICS
Access real-time information, diagnostics, and updates from anywhere, enabling efficient decision-making and proactive maintenance.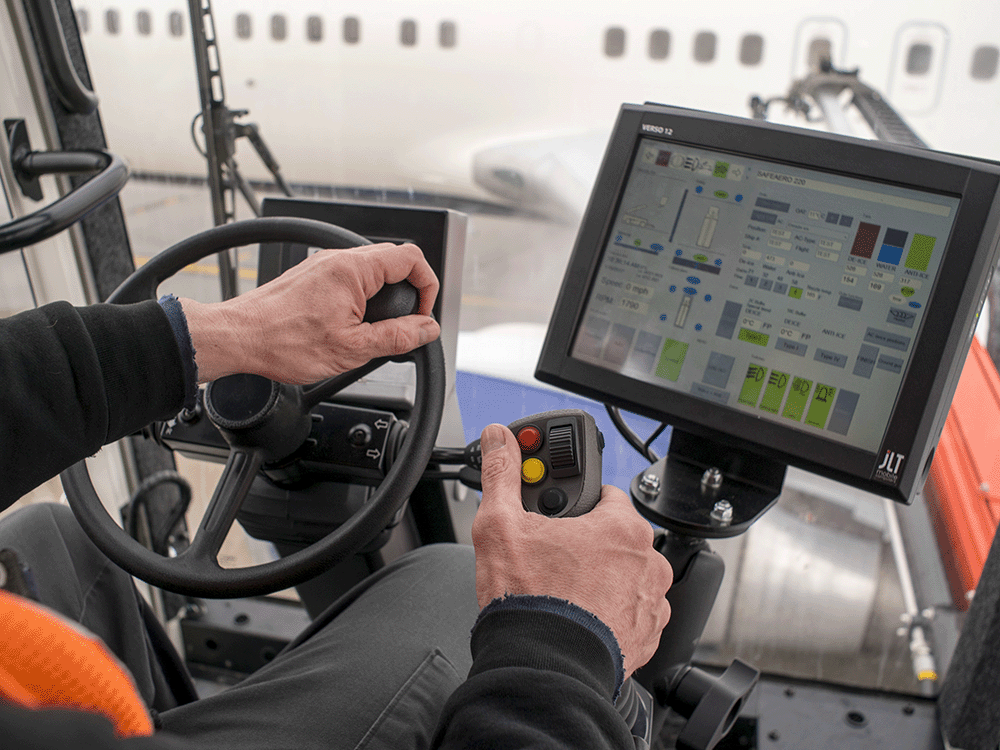 AUTOMOTIVE STEERING WITH AUTOMATED FUNCTIONS
Enhance maneuverability with automotive steering and automated functions that maintain fluid temperatures and heat output, optimizing the operators driving experience.
| | Deutz TCD 4.1 L4 Diesel Tier IVF |
| --- | --- |
| Length | 27.1' (8.25 m) |
| Width | 9.3' (2.85 m) |
| Height | 11.5' (3.5 m) |
| Maximum Height of Nozzle Above Ground | 65.6' (20 m) |
| Maximum Nozzle Swing Reach Left/Right | 45.9' (14 m) |
| Nozzle Telescope Arm Length (From Center of Cabin) | 13.1' - 27.2' (4 - 8.3 m) |
| Nozzle Turning Up/Down | "+70º-120º |
| Nozzle Turning Left/Right | ± 90º |
| Maximum Cabin Rotation | ± 90º |
| Weight (without fluid) | 39,700 lbs to 43,700 lbs (18,000 kg to 19,800 kg) |
| Maximum Eye Height of Operator | 47.6' (14.5 m) |
| Wheel Base | 12.5' (3.8 m) |
| Turning Radius (Measured from Center Tread of Front Wheels) | 23.6' (7.2 m) |
| Ground Clearance | 8.4" (200 mm) |
| | Deutz TCD 4.1 L4 Diesel Tier IVF |
| --- | --- |
| Maximum Governed Speed (Boom Raised) | 4 mph (6 km/h) |
| Max Velocity Wind Speed | 46 mph (20.6 m/sec) |
| Tank Capacity up to 1 or 2-Tank Version | 1,900 gal (7,200 L) |
| Tank Capacity (1, 2 or 3-Tank Version with Optional Diesel Heather Included) | 2,160 gal (8,200 L) |
| CE Certified | Yes |
| | Deutz TCD 4.1 L4 Diesel Tier IVF |
| --- | --- |
| EPA Tier / Certification Level | Tier 4F / Stage V |
| Engine | Deutz TCD 4.1 L4 Diesel |
| Type | Water-Cooled, In-Line, 4 Cylinder, Turbocharged with Intercooler |
| Fuel | Diesel |
| Displacement | 4.7 L (250 CID) |
| Governed RPM with Full Load | 2,300 |
| Net HP at Governed RPM | 154 (115 kW) |
| Torque | 610 Nm (450 lb ft) |