MH
The TUG MH assures swift and efficient procedures with a top speed of 20 mph (32 km/h), power steering and 4-wheel suspension to help reduce operator efforts. This tractor also consists of a versatile cargo deck which offers ample space to handle a variety of loads while managing maintenance tasks. For a smooth and stable ride that offers versatility, strengthen your fleet with the TUG MH multi-purpose tractor.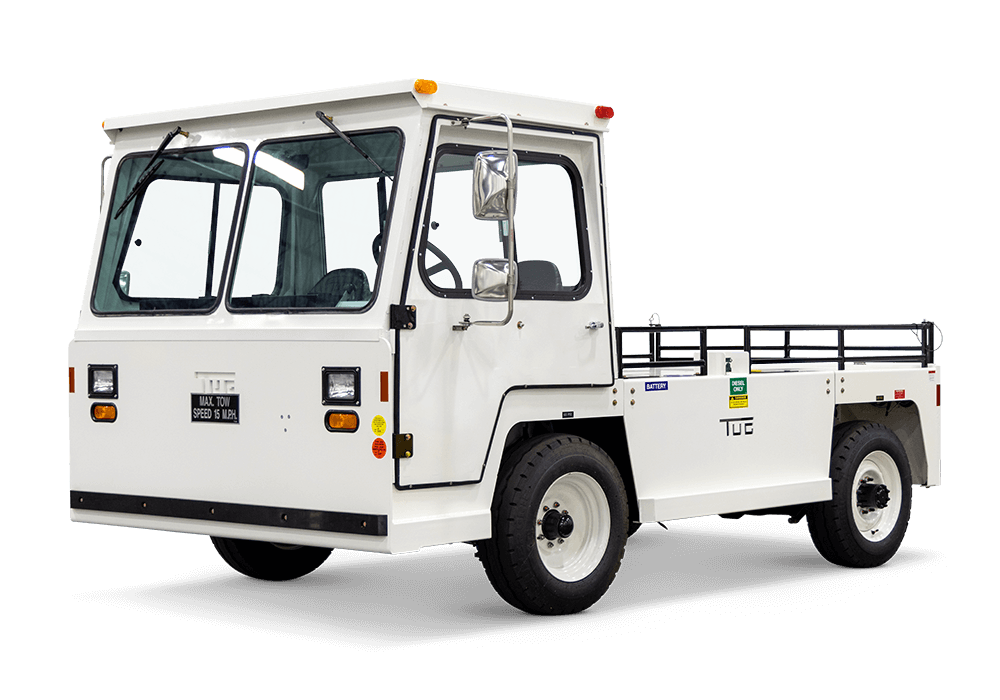 Gas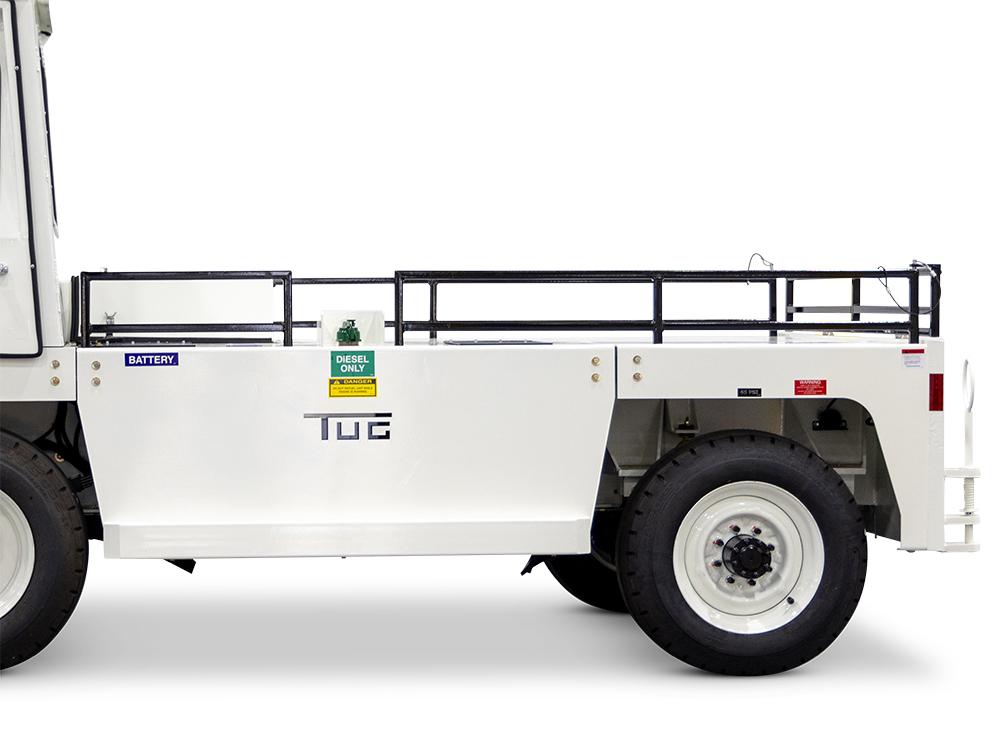 CARGO DECK
A cargo deck provides a secure and spacious platform for transporting supplies and equipment effectively.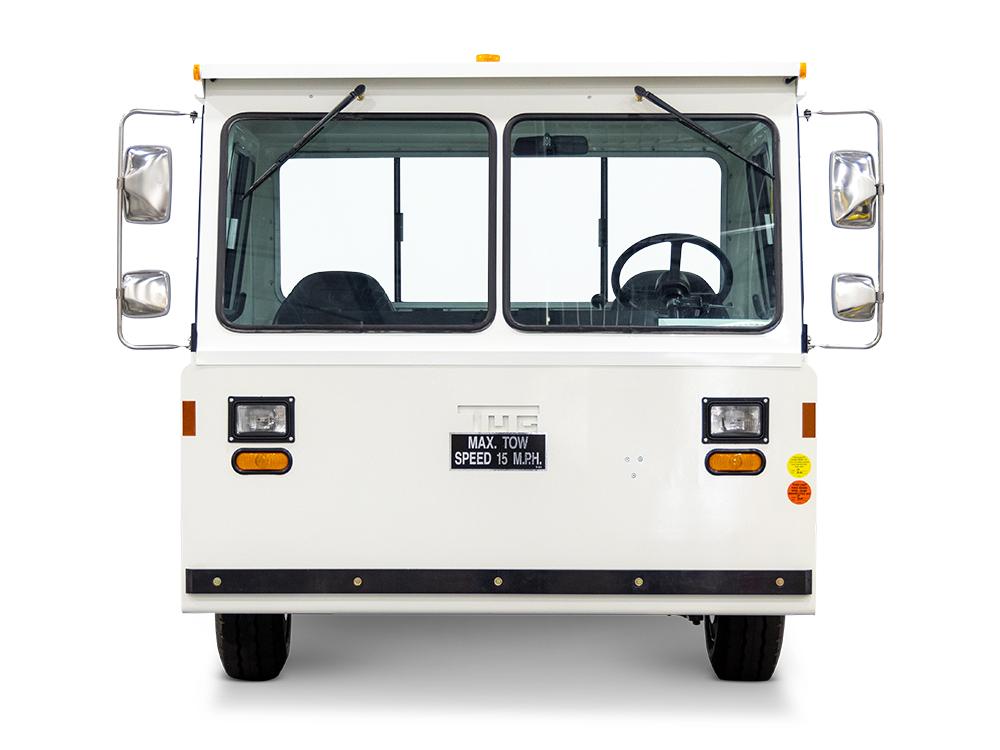 4-WHEEL SUSPENSION
Designed to absorb shocks and vibrations, heavy-duty 4W suspension ensures a smooth ride across the ramp.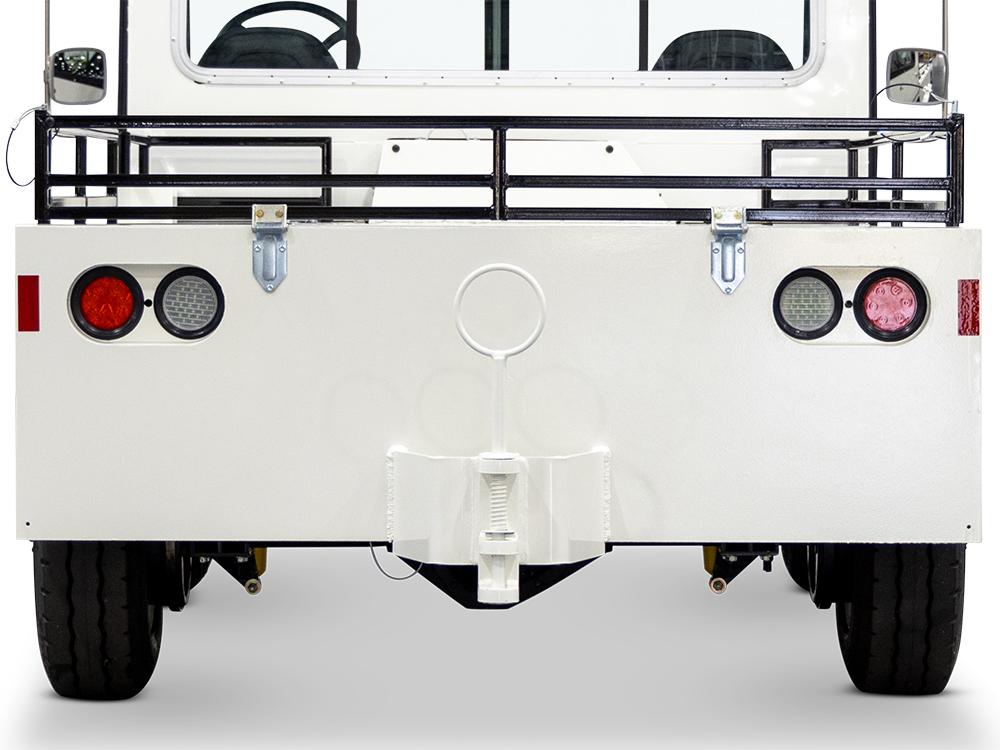 MAX DRAWBAR
This equipment can transport substantial weight with a max drawbar rating of 4,000 lbs (1,814 kg).
HIGH SPEED CAPABILITY
This vehicle has high speed capability of up to 20 mph (32 km/h), allowing for efficient movement on the ramp.
| | Deutz TD2.9L |
| --- | --- |
| Width | 78" (1,981 mm) |
| Wheelbase | 80" (2,030 mm) |
| Height (Less Cab) | 60" (1,520 mm) |
| Height (With Cab) | 84" (2,134 mm) |
| Standard Weight | 8,760 lbs (3,973 kg) |
| Minimum Weight | 8,760 lbs (3,973 kg) |
| Maximum Weight | 8,760 lbs (3,973 kg) |
| Length (without Hitches) | 158" (4,013 mm) |
| Ground Clearance | 8.3" (210 mm) |
| Deck Length | 98" (2,489.2 mm) |
| Deck Width | 69" (1,752.6 mm) |
| Bed Height | 37" (939.8 mm) |
| Outside Turning Radius | 173" (4,394.2 mm) |
| Deck Capacity | 2,000 lbs (909 kg) |
| | Deutz TD2.9L |
| --- | --- |
| Top Speed | 20 mph (32 km/h) |
| EPA Tier / Certification Level | Tier 4F |
| Type | Water-Cooled, Direct-Injected, 4 Cylinder In Line |
| | Deutz TD2.9L |
| --- | --- |
| Fuel & Compatible Fuel (Type & Quantity) | 15.5 US gal (58.7 L ) - ULSD only |
| Displacement (Size of Engine) | 177 CID (2.9 L) |
| Governed RPM with Full Load | 2,600 |
| Net Brake HP at Governed RPM | 74 (55 kW) |
| Transmission | GM 4LHD 3-Speed |