ALPHA 1
The TUG ALPHA 1 was crafted with a unique center-drive design and complimented with remote diagnostics that provide a safe and superior operator experience. Powered with lithium technology, this conventional pushback tractor has an extended runtime paired with the convenience of opportunity charging. Ensure your operations are efficient each day with the TUG ALPHA 1's best-in-class maneuverability, easy serviceability and various customization options.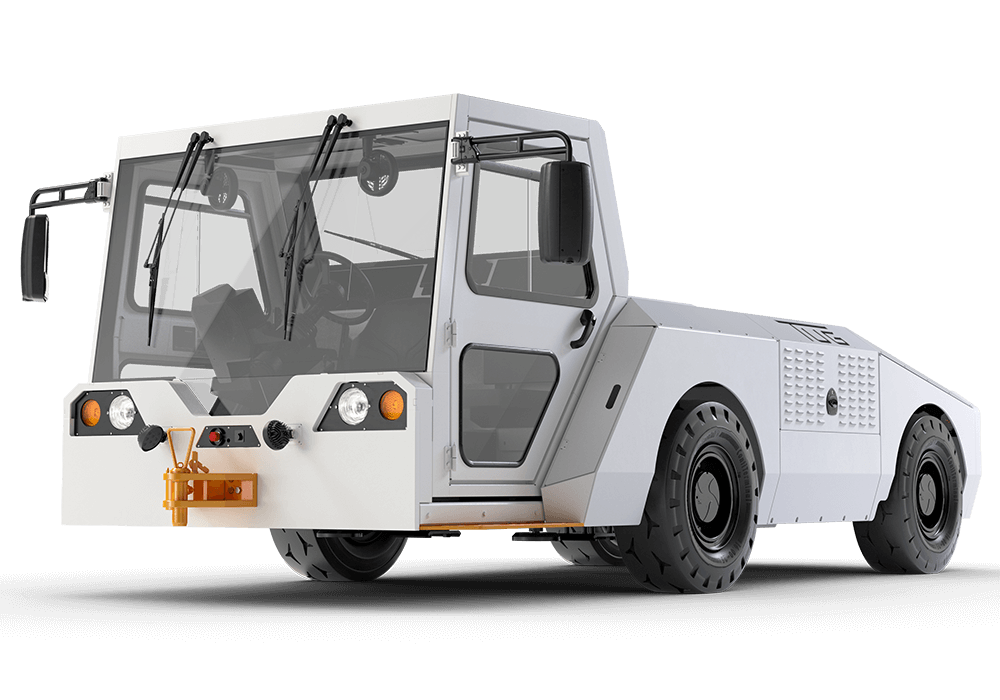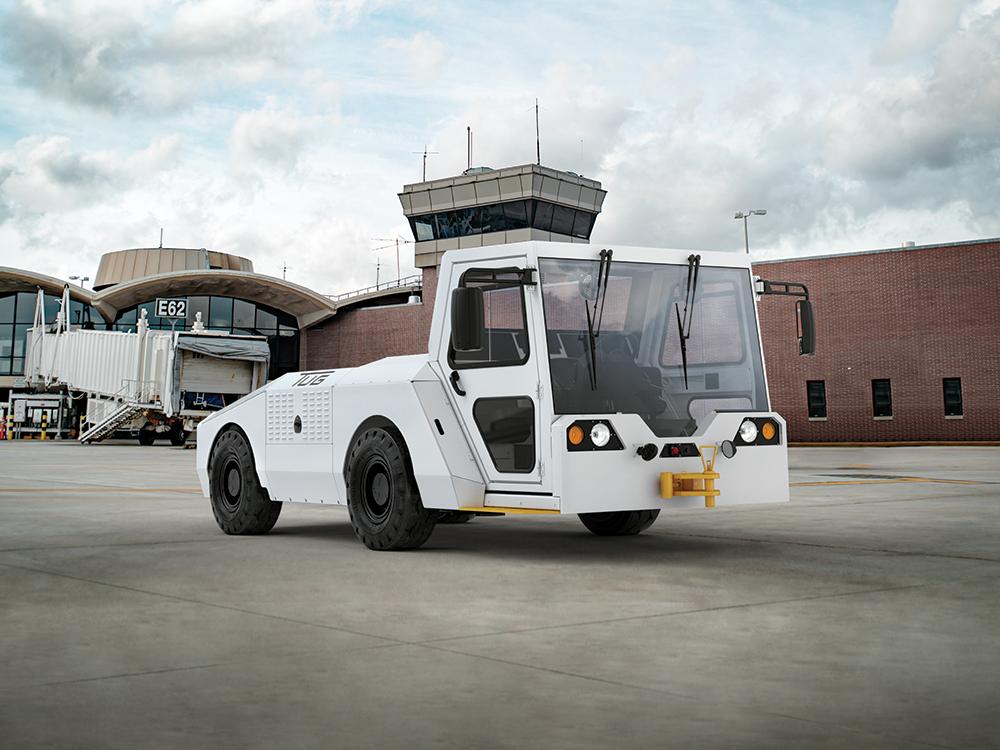 FULL 360° SIGHT LINES
Designed for enhanced ramp safety, full 360° sight lines provide unobstructed views from all angles, minimizing blind spots.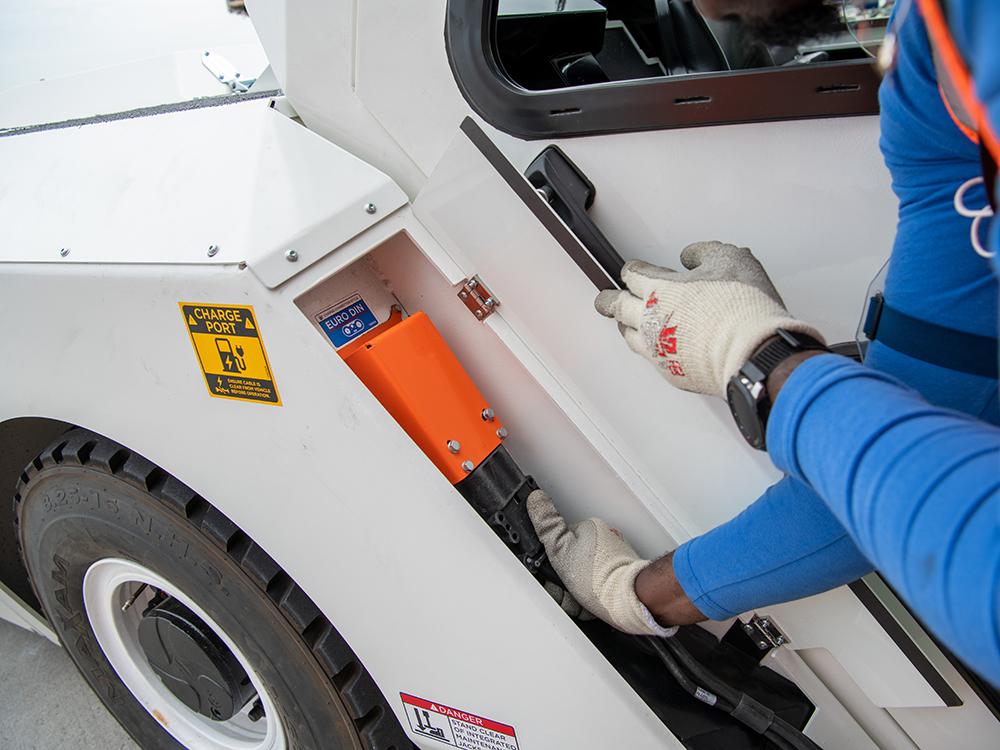 LITHIUM BATTERY
A lithium battery offers extended runtime and supports opportunity charging, resulting in reduced downtime on the ramp.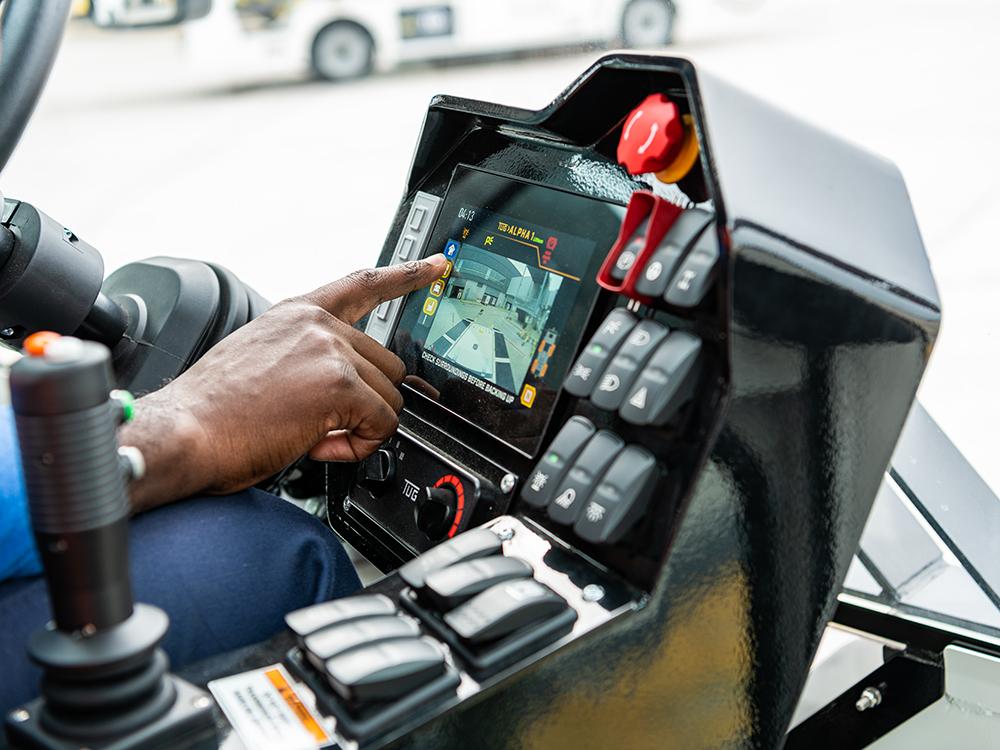 ONBOARD AND REMOTE DIAGNOSTICS
Onboard and remote diagnostics enable multiple forms of real-time monitoring to ensure timely maintenance and issue resolution.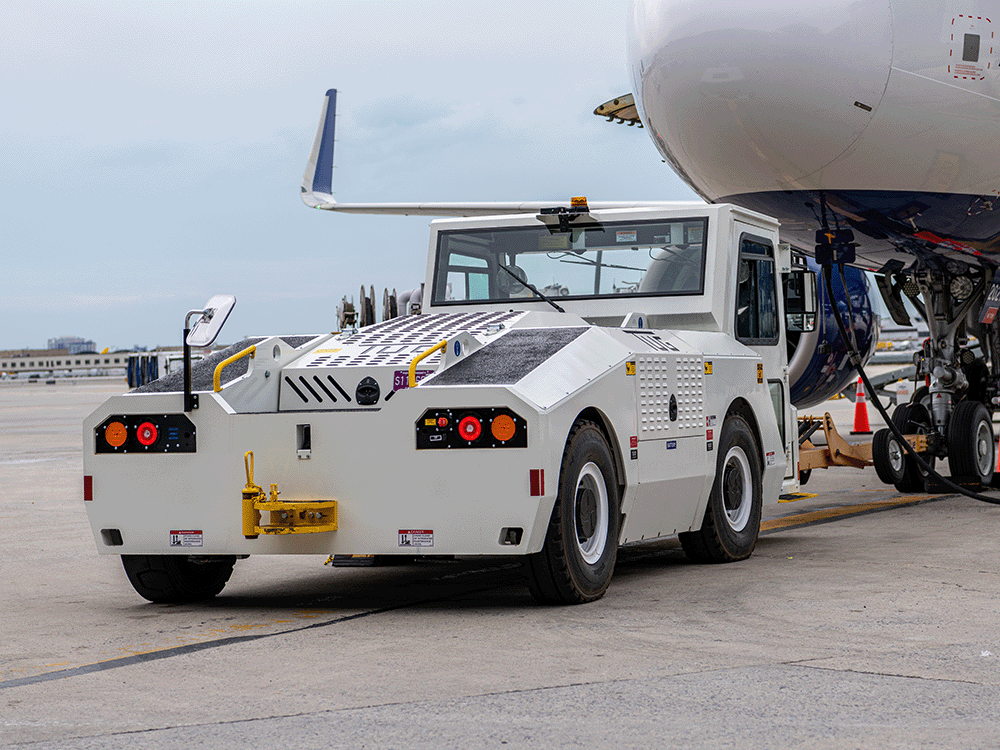 AUTONOMOUS READY COMPONENTS
This forward-looking feature ensures that your equipment is engineered to embrace automation, offering a scalable solution that aligns with the evolving industry.
Lithium
Kubota WG3800
Width

86" (2,185 mm)

Wheelbase

92" (2,336.8 mm)

Height (Less Cab)

53.5" (1,359.2 mm)

Height (With Cab)

77.8" (1,976.1 mm)

Maximum Weight

35,000 lbs (15,876 kg)

Length (Without Hitches)

191.4" (4,860.5 mm)

Ground Clearance

7.9" (200 mm)
Lithium
Kubota WG3800
Top Speed

15 mph (24.1 km/h)

EPA Tier / Certification Level
CE Certified
-
CE Certified

Yes

Max Drawbar

24,000 lbs (10,886 kg)
Lithium
Kubota WG3800
Type
Permanent Magenet Synchronous AC InMotion GSM312
Water-Cooled, Vertical, 4 Cylinder Gasoline
Fuel & Compatible Fuel (Type & Quantity)
-
33 US gal (125 L) / 87 Octane
Displacement (Size of Engine)
-
230 CID (3.8 L)
Governed RPM w/ Full Load
-
87 (65 kW)
Net Brake HP at Governed RPM

-

Transmission

DANA T12000 4F/2R

Motor Torque
Peak 214 Nm @ 2,400 RPM
183 lb ft (248 Nm)
Motor Power
55kW @ 2,500 RPM
-
Battery Voltage
103V, DC (Max 120V)
-
Battery Type
Lithium NMC
-
Battery Capacity
42 kWh
-
Motor Controller
InMotion ACS Gen 7
-