HC29050-G
The Premier HC29050-G is equipped with capacity for effective deicing operations, thanks to its support from a 500 gal (1,892 L) stainless steel fluid tank and a 100 gal (378 L) anti-ice tank. Safety remains a top priority, as evidenced by the dependable fire suppression system that enhances protection during deicing tasks. To ensure consistent power supply for operating equipment on icy tarmacs, the pressure-compensated hydraulically driven generator system is included. Tailor your engine choice to match operational requirements, with options including Honda and Perkins available in both diesel and gas variants.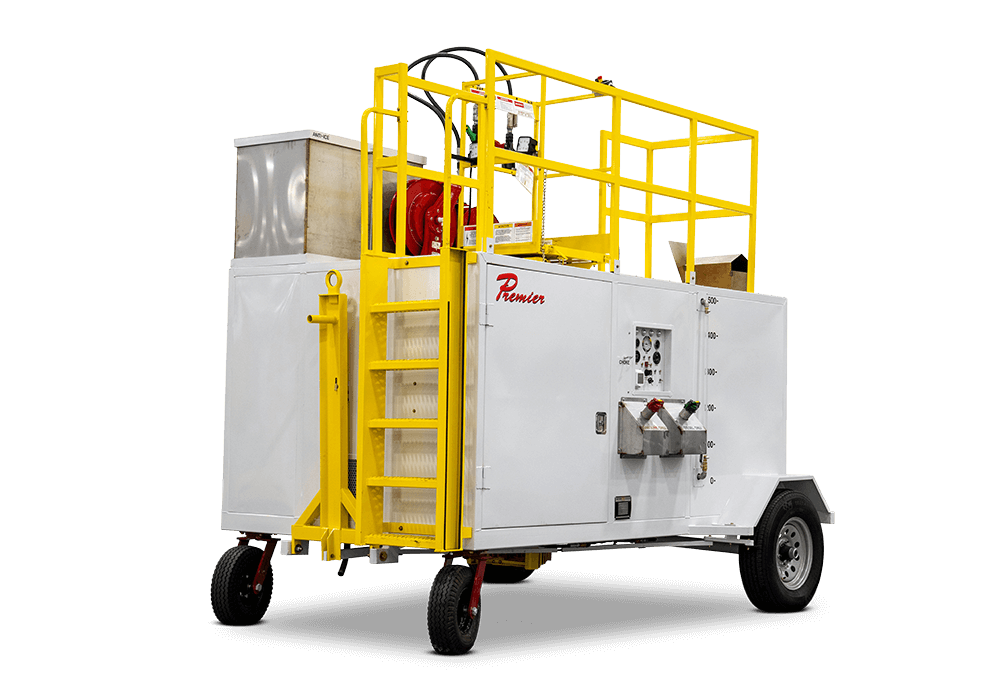 Gas/Diesel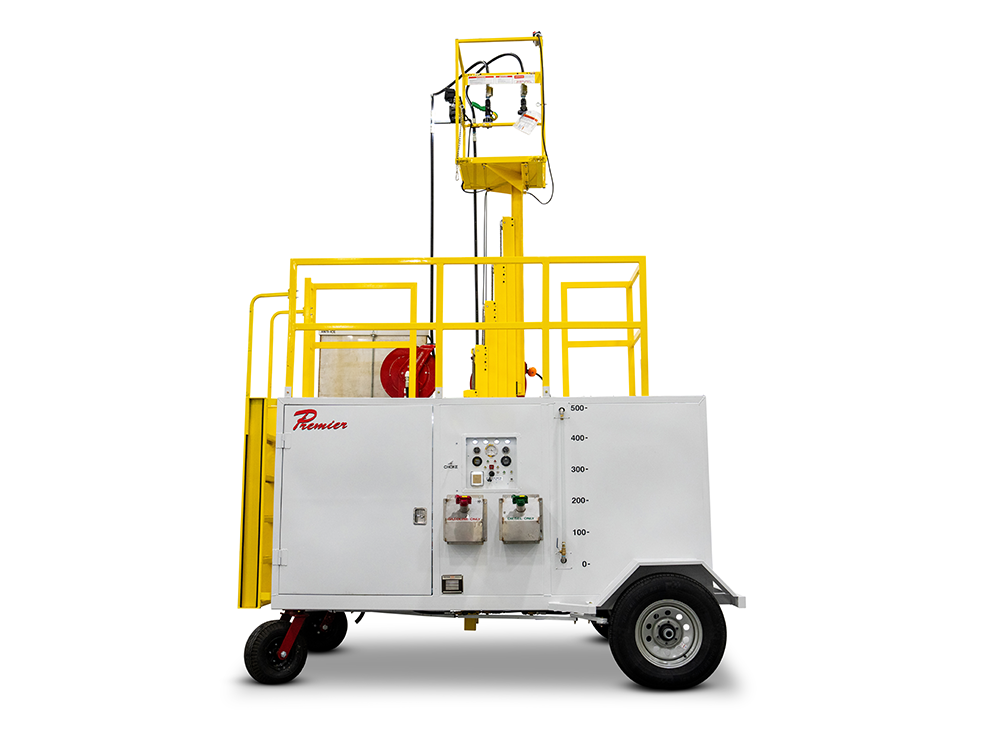 REACH NEW HEIGHTS
An operational height up to 7' (2 m) allows for efficient deicing/anti-icing of aircraft.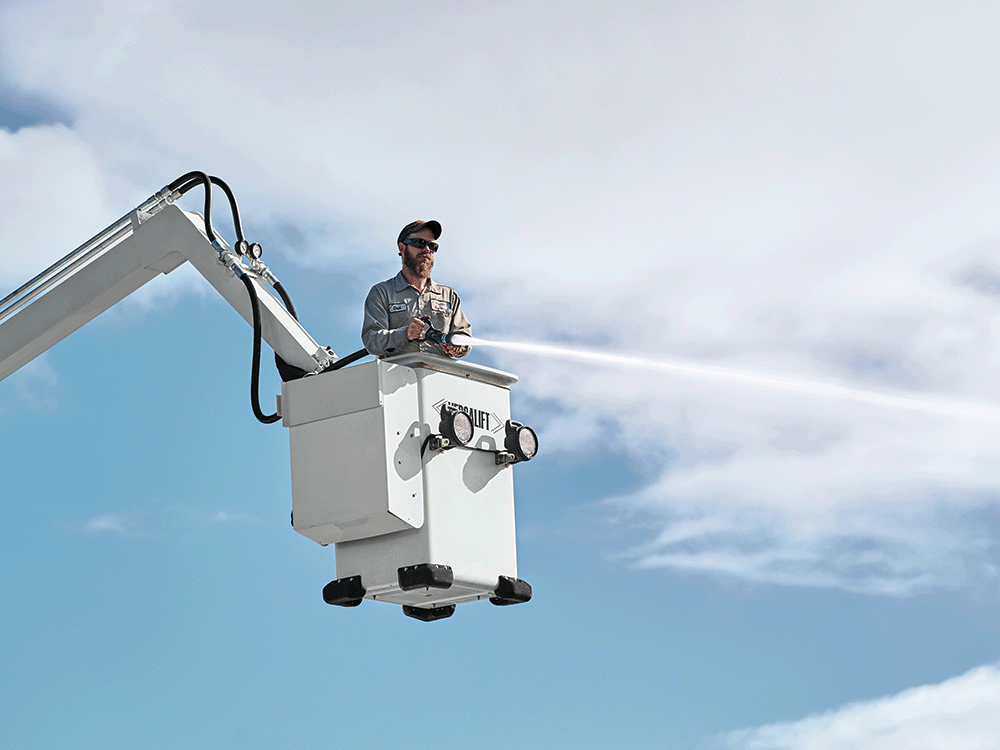 EXPRESS HEAT
Ensure efficient deicing processes with the Express Heat single-pass instant heating system, which enables the delivery of 180°F (82°C) fluid in as little as 90 seconds.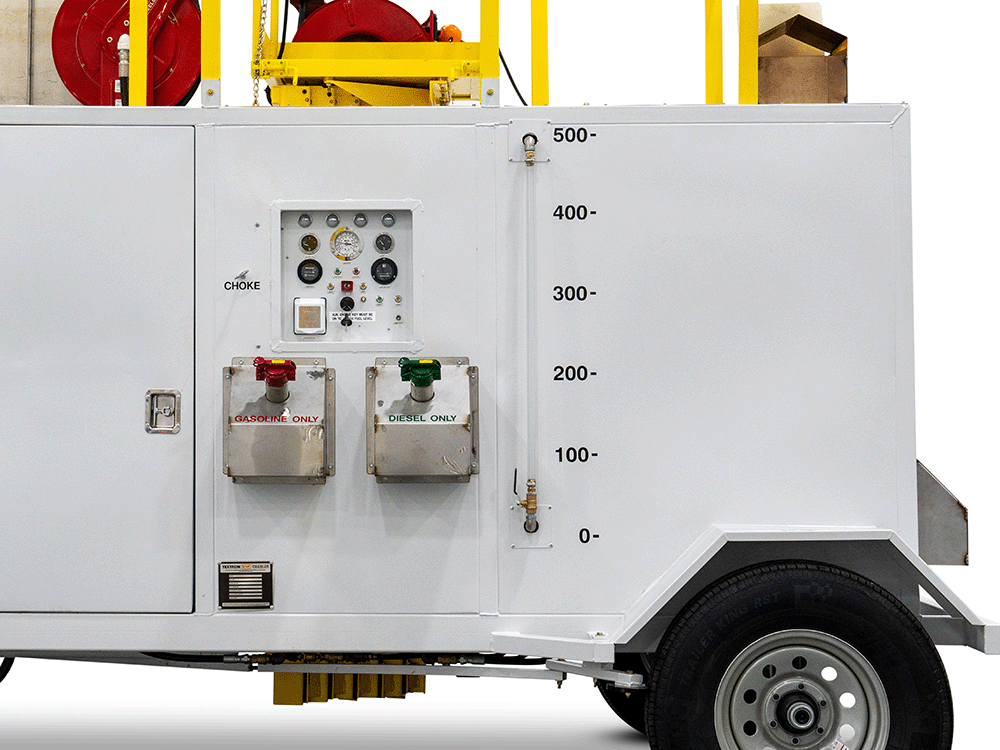 STAINLESS STEEL FLUID TANK
Best suited for regional airports, this 500 US gal (1,892 L) stainless steel fluid tank provides ideal fluid storage to effectively maintain aircraft.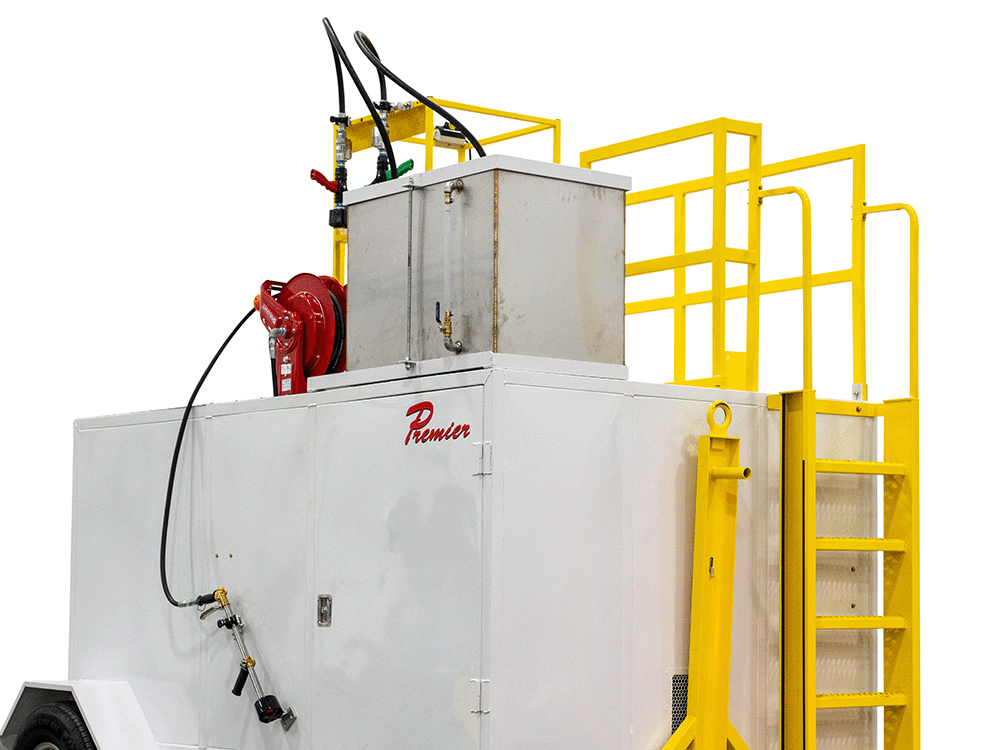 FIRE SUPPRESSION SYSTEM
The fire suppression system is a safety feature offered to detect fires in the auxiliary engine and heater compartments. If a fire is detected, a fire retardant is disbursed to suffocate and extinguish the fire.
Honda GX 630
Honda GX 270
Length

134" (3,403 mm)

Width

96" (2,438.4 mm)

Height

126" (3,200 mm)

Wheel Base

97" (2,463 mm)

Weight

4,250 lbs (1,928 kg)
Honda GX 630
Honda GX 270
Maximum Towable Speed

10 mph (16 km/h)

Lift Working Height

35' (10,668 mm)

Aerial Lift Basket Capacity - Open Basket

300 lbs (136 kg)

Aerial Lift Configuration

6 Stage Telescoping

Deice Pump (Centrifugal)

30 gpm (113 lpm) @ 140 psi

Deice Fluid Tank

500 gal (1,890 L) Stainless Steel

Heating System

Single Diesel / Jet A Fired, In Tank Heat Exchanger, No Circulation Required

Generator

13 kW 240 Volt 1 Ph
Honda GX 630
Honda GX 270
Engine
Honda GX 630
Honda GX 270
Type

Internal Combustion

Fuel

Gasoline

Displacement
41.97 CID
16.48 CID
Governed RPM with Full Load

3,600

Net Brake HP at Governed RPM
20.8 @ 3,600 RPM
8.4 @ 3,600 RPM
Torque
48.3 Nm @ 2,500 RPM
19.1 Nm @ 2,500 RPM