ALPHA 4
The TUG ALPHA 4 was engineered to increase productivity, enhance operator comfort and streamline operations, making it ideal for the transportation of wide-bodied aircraft. This conventional pushback incorporates a comprehensive range of safety features that protects both operators and valuable assets, all managed by the 7" (17 cm) LCD control system located in the cab.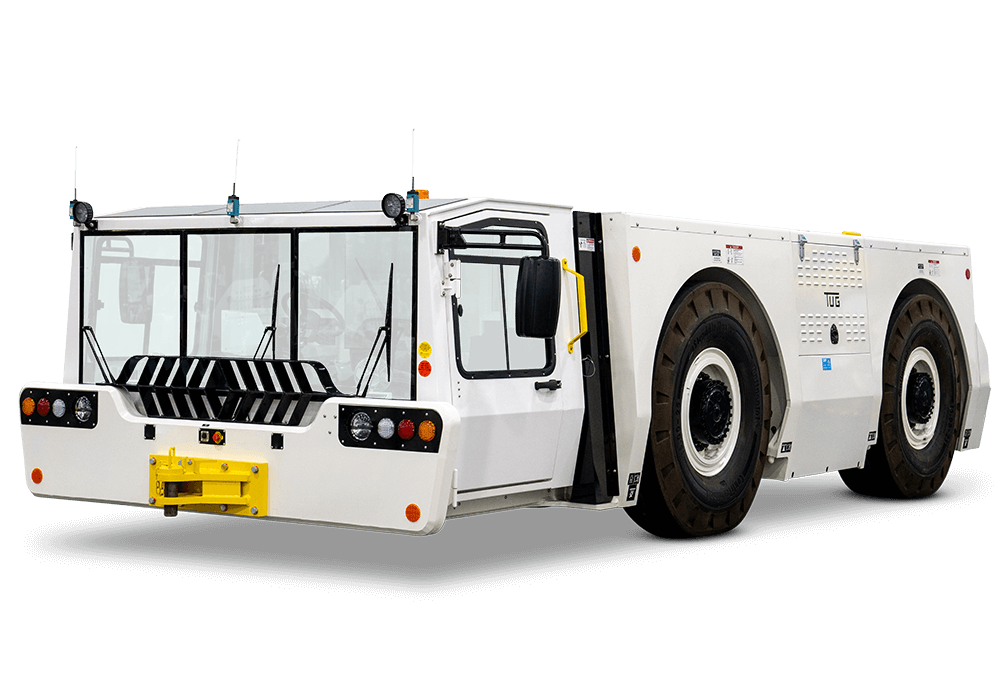 CE Certified

Diesel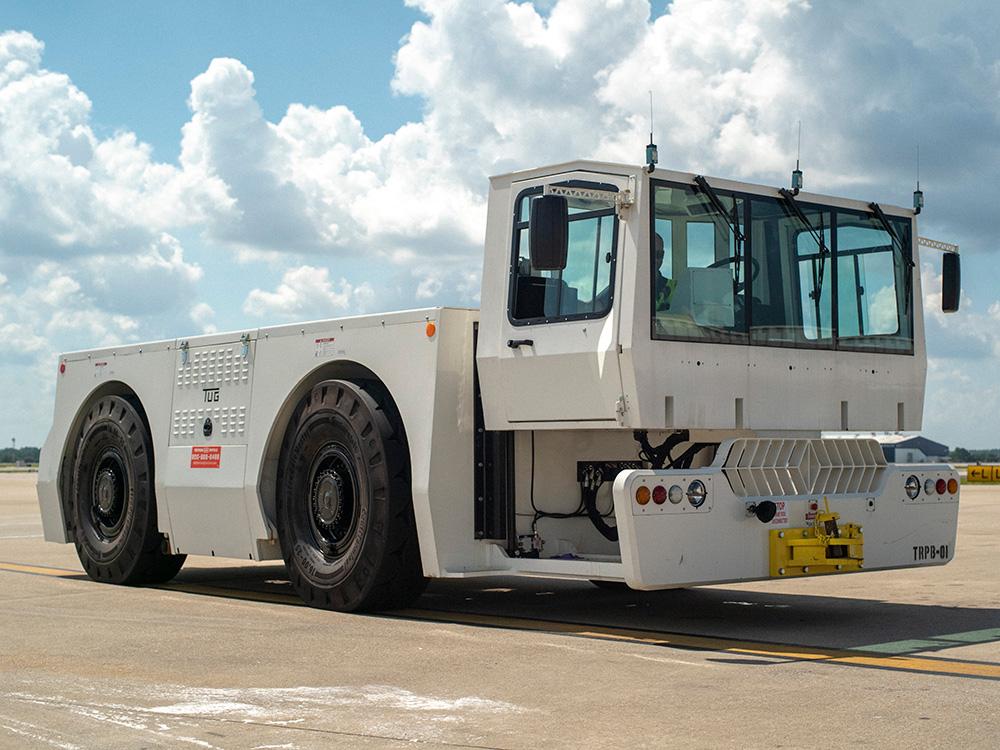 ELEVATING FRONT CAB
The elevating front cab design provides operators with an unobstructed view, eliminating the need for a rear cab.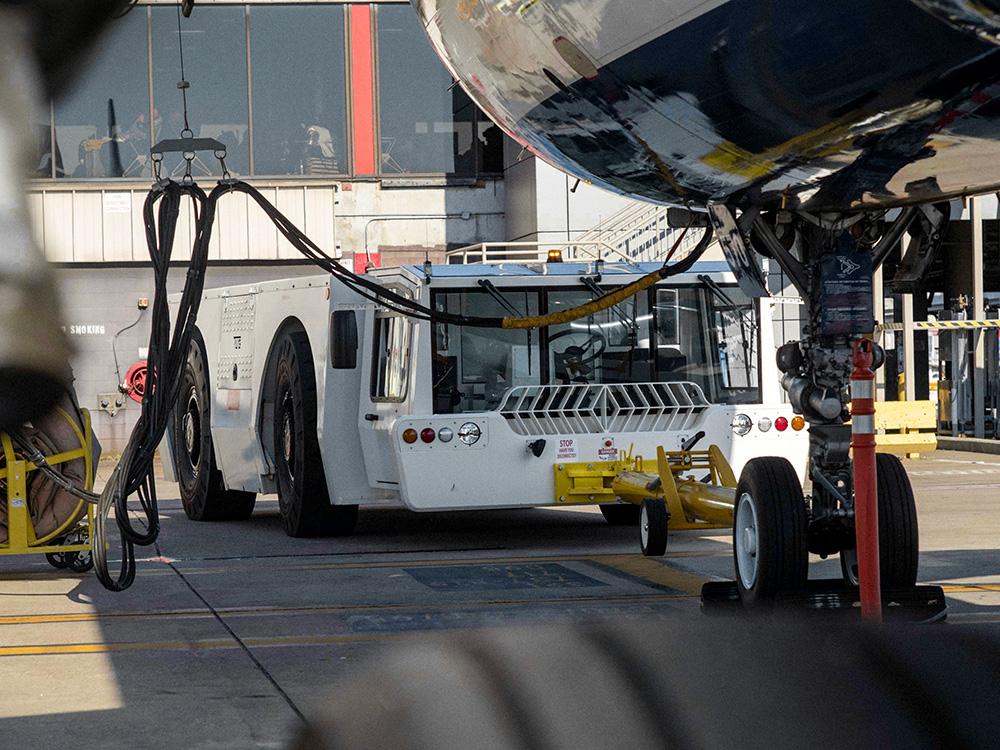 REMOTE DIAGNOSTICS
The remote diagnostic system enables real-time monitoring and analysis of the performance and condition of equipment. The use of sensors, data communication channels, and sophisticated software is used to monitor equipment from a centralized platform.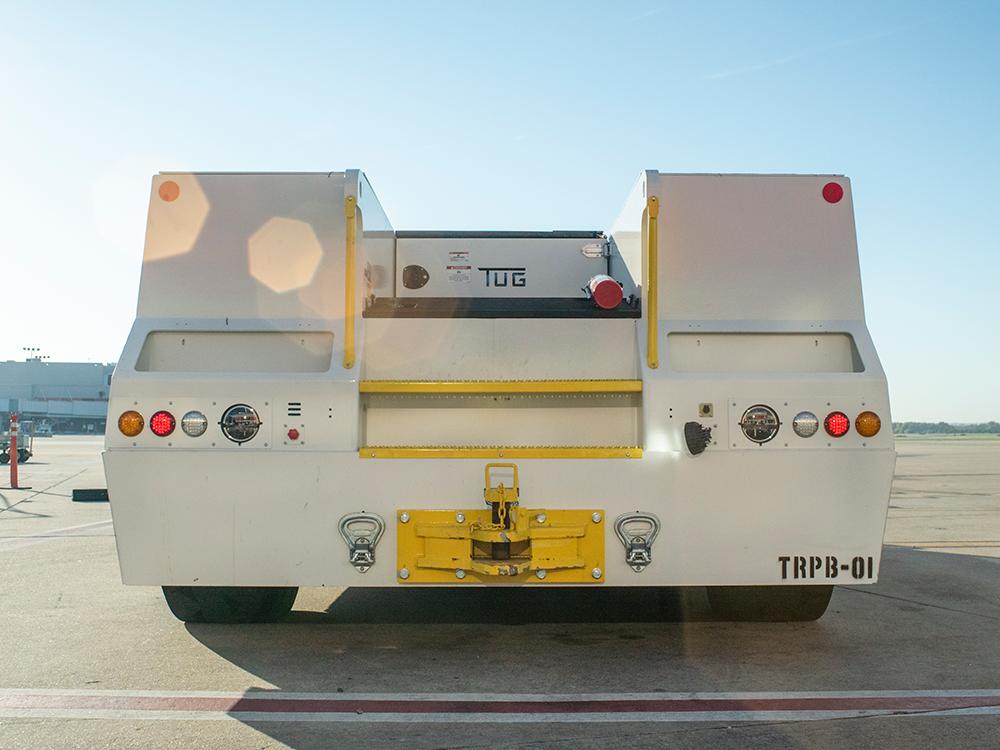 GROUND LEVEL SERVICE POINTS
Designed for accessibility, these ground level service points ensure easy access to crucial components without the need for extensive lifting or climbing.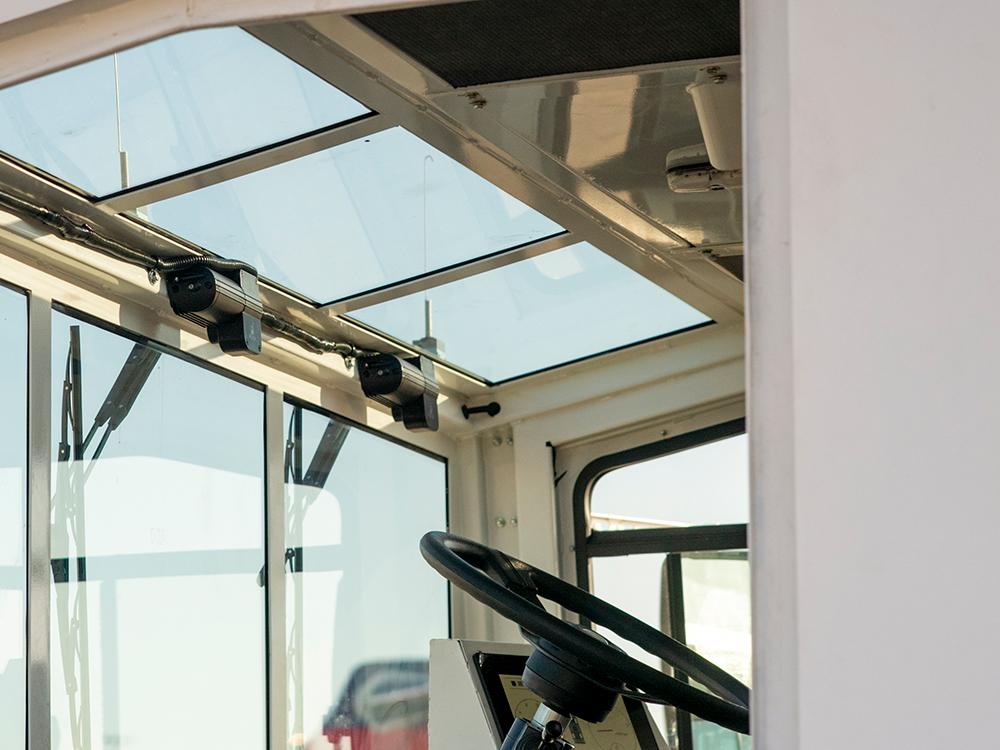 LCD TOUCH SCREEN DISPLAY
The LCD color display provides real-time updates for your operation's status. This feature helps provide the insights needed to make informed decisions.
Deutz TCD 7.8L
Cummins B6.7L
Width

114" (2,895.6 mm)

Wheel Base

125.75" (3,194 mm)

Height (Less Cab)

71.5" (1,816.1 mm)

Height (With Cab)

87.5" (2,222.5 mm) - Fixed

Maximum Weight

120,000 lbs (54,432 kg)

Length (Without Hitches)

279.3" (7,092.95 mm)

Ground Clearance

10" (254 mm)
Deutz TCD 7.8L
Cummins B6.7L
Top Speed

15 mph (24.1 km/h)

EPA Tier / Certification Level
Tier 4F / Stage IV
Tier 4F / Stage V
CE Certified

Yes

Max Drawbar

72,000 lbs (32,659 kg)
Deutz TCD 7.8L
Cummins B6.7L
Type

Water-Cooled, Direct Injected, Turbocharged 6 Cylinder

Fuel & Compatible Fuel (Type & Quantity)

65 US gal (246 L); ULSD only

Displacement (Size of Engine)
476 CID (7.8 L)
408 CID (6.7 L)
Governed RPM w/ Full Load

2,200

Net Brake HP at Governed RPM
300 (225 kW)
280 (209 kW)
Transmission

ZF 4WG210 (4F/2R)

Torque
922 lb ft (1250 Nm) @ 1,500 RPM
950 lb ft (1288 Nm) @ 1,500 RPM