MT
Built to handle heavy loads, the TUG MT makes every task attainable. Complimented with pushback capability, this baggage tractor provides seamless aircraft handling due to various features. With a top speed of 20 mph (32 km/h), turnaround times are greatly reduced. Bucket seats and numerous cab options enhance operator comfort for a smooth and stable ride.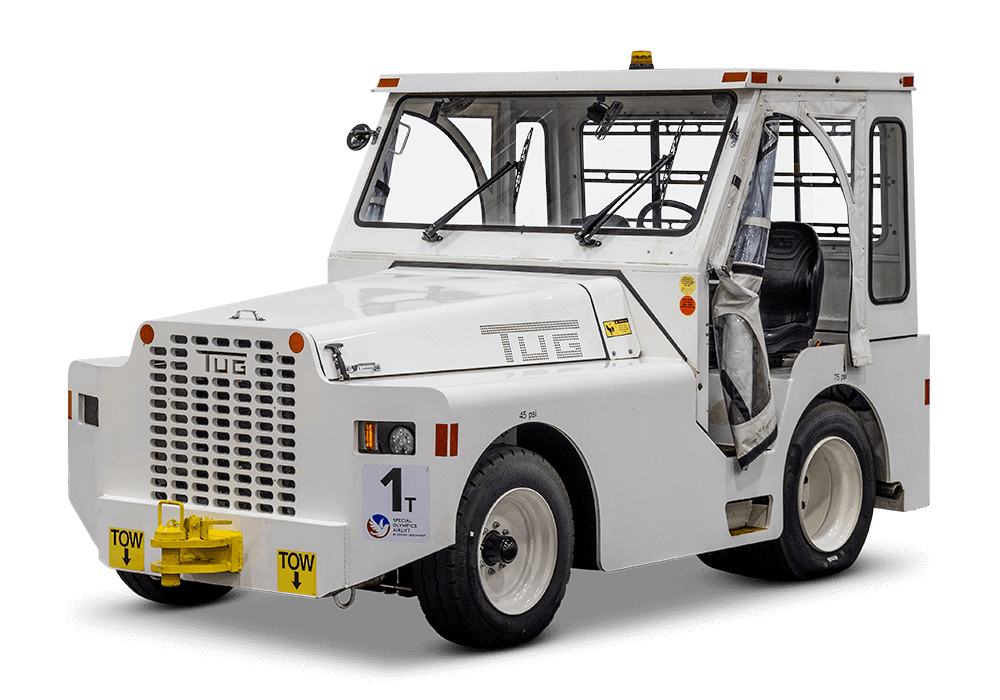 Gas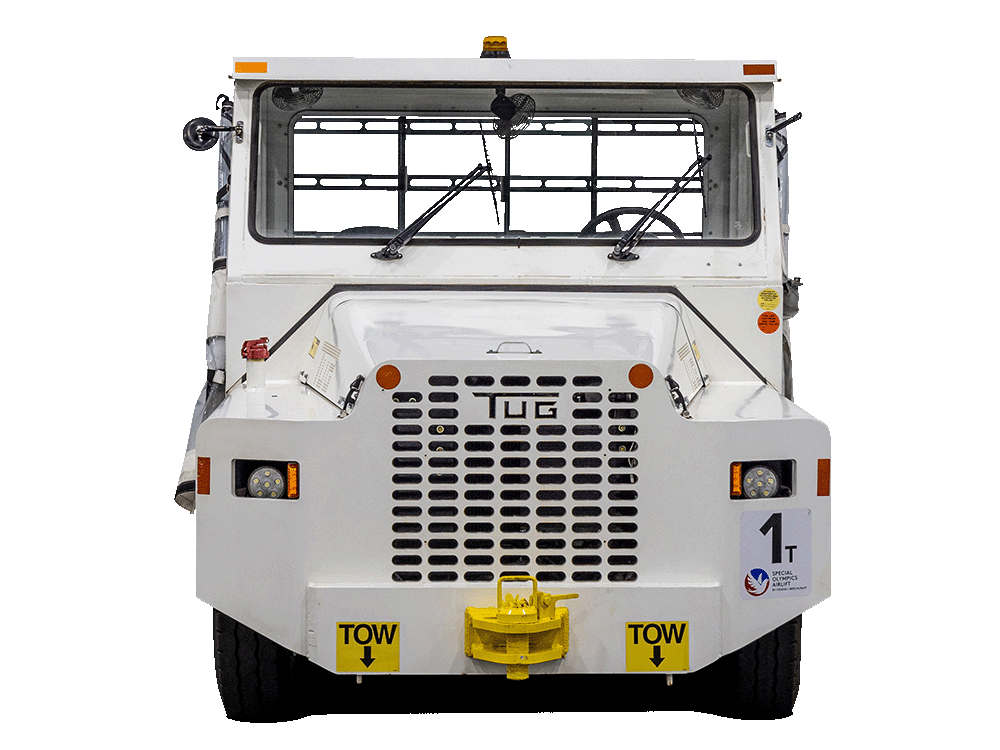 POWER STEERING
Power steering provides precise maneuverability, reducing operator effort.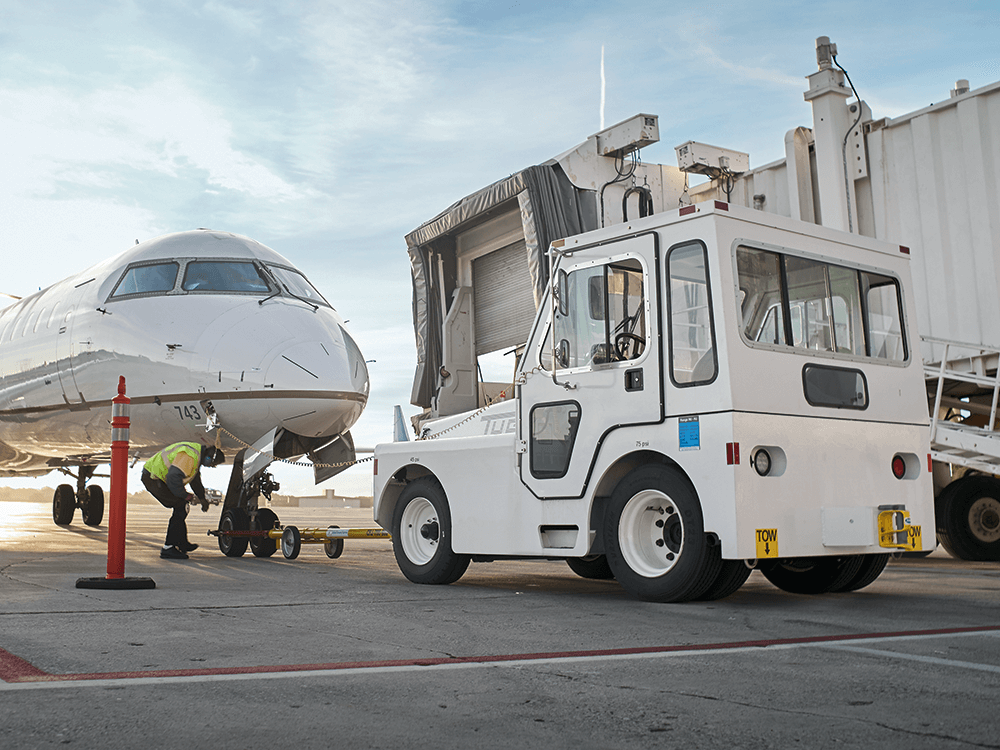 PUSHBACK CAPABLE
This versatile equipment offers pushback capabilities in addition to the standard features of a baggage tractor.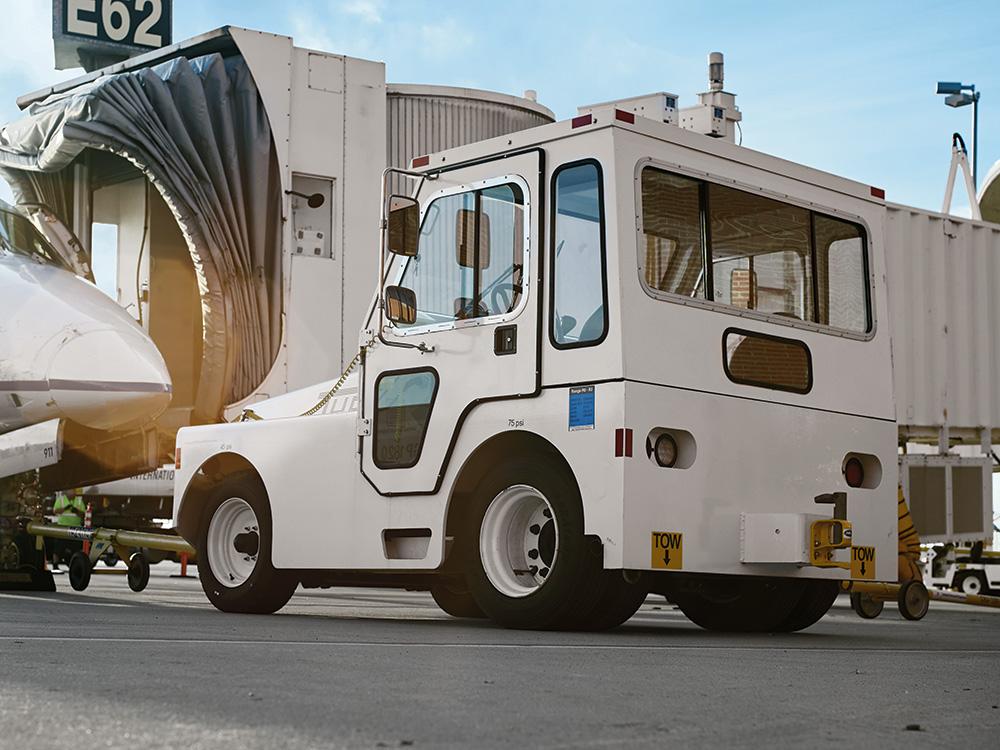 MAX DRAWBAR
This equipment can transport substantial weight with a max drawbar rating of 12,000 lbs (5,443 kg).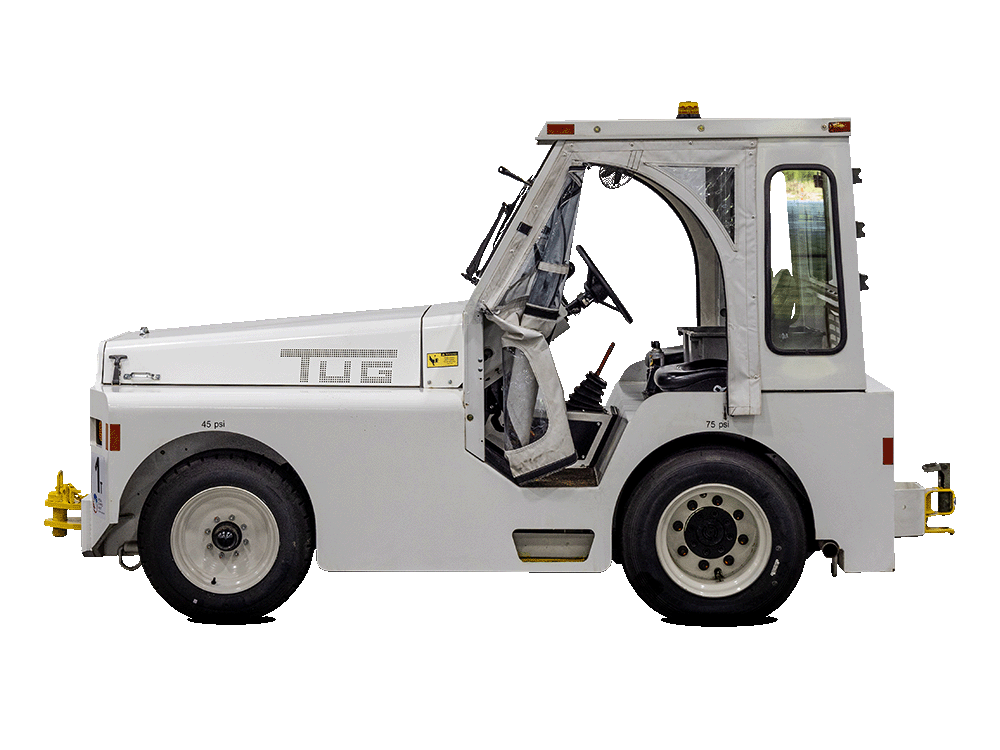 EPA & CARB COMPLIANT
This equipment aligns with environmental regulations by minimizing its ecological footprint without sacrificing performance.
| | Kubota WG3800 |
| --- | --- |
| Width | 74" (1,880 mm) |
| Wheelbase | 80" (2,032 mm) |
| Height (Less Cab) | 60" (1,524 mm) |
| Height (With Cab) | 84" (2,133.6 mm) |
| Standard Weight | 10,700 lbs (4,853 kg) |
| Minimum Weight | 10,700 lbs (4,853 kg) |
| Maximum Weight | 14,500 lbs (6,577 kg) |
| Length (without Hitches) | MT8: 127" (3,230 mm), MT12: 133" (3,380 mm) - 12,000 lbs DBP |
| Ground Clearance | 8.3" (210.82 mm) |
| Outside Turning Radius | 173" (4,394.2 mm) |
| | Kubota WG3800 |
| --- | --- |
| Top Speed | 15 mph (24.14 km/h) |
| EPA Tier / Certification Level | CARB and EPA Compliant |
| Type | Liquid-Cooled, 4 Cylinder, Vertical In Line |
| | Kubota WG3800 |
| --- | --- |
| Fuel & Compatible Fuel (Type & Quantity) | 30 US gal (113.5 L) / Gas 87 or 89 Octane |
| Displacement (Size of Engine) | 230 CID (3.8 L) |
| Governed RPM with Full Load | 2,600 |
| Net Brake HP at Governed RPM | 87.2 |
| Transmission | GM 4LHD |
| Torque | 177 lb ft (240 Nm) @ 2,600 RPM |