MT50P21
Standard with Guardian technology, the Premier MT50P21 allows you to handle spraying tasks with precision through technical movement. Streamline your ramp operations with the Express Start feature, which offers automated start up and shut down. At an impressive height of 50' (15 m), the Premier MT50P21 stands as our tallest deicing and anti-icing equipment, enabling work on a range of aircraft. With an 1,800 gal (6,813 L) tank for deicing fluid paired with a 300 gal (1,135 L) tank for anti-ice fluid, this machine offers ample capacity to tackle jobs effectively.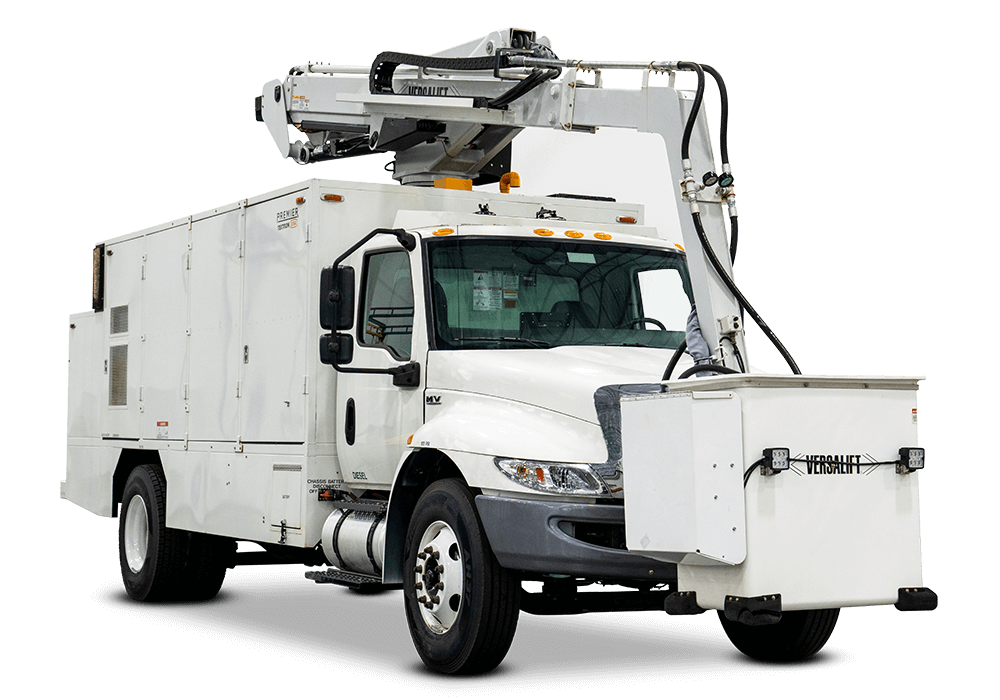 Diesel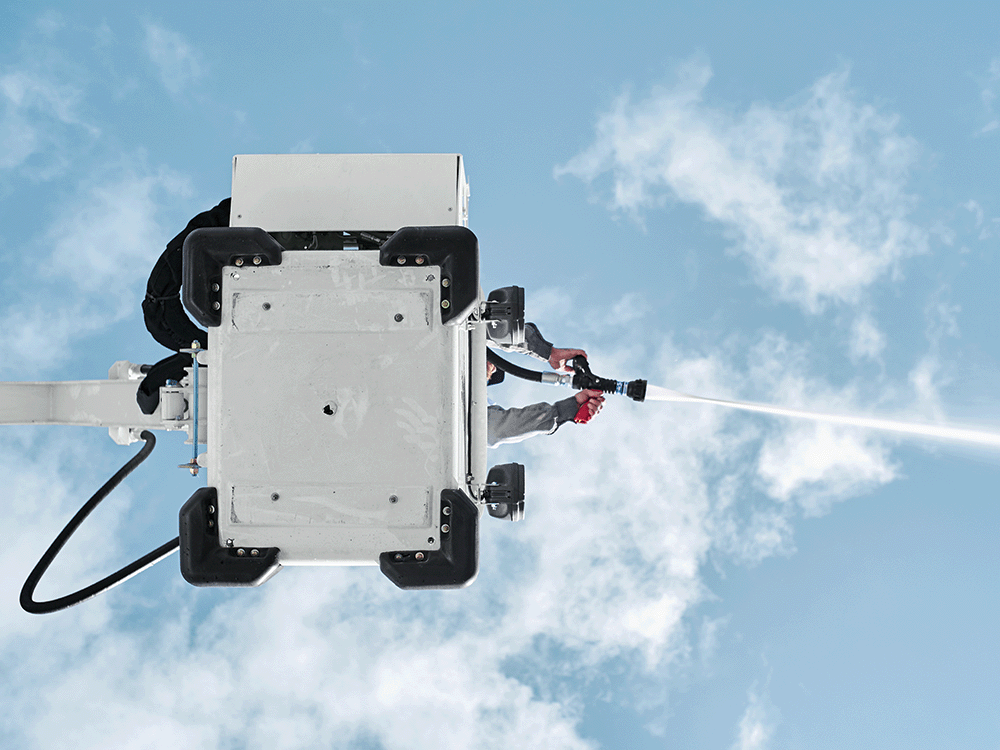 EXPRESS HEAT
Ensure efficient deicing processes with the Express Heat single-pass instant heating system, which enables the delivery of 180°F (82°C) fluid in as little as 90 seconds.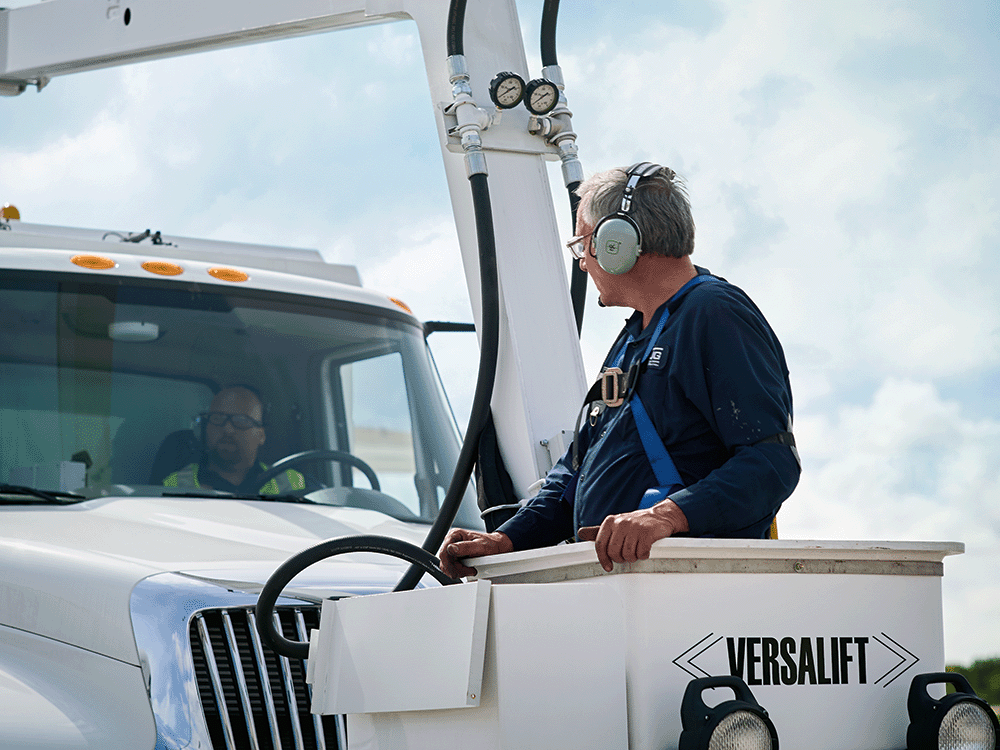 INTUITIVE CONTROLS
Our intuitive controls are designed to help you seamlessly master the operation of the vehicle without sacrificing functionality.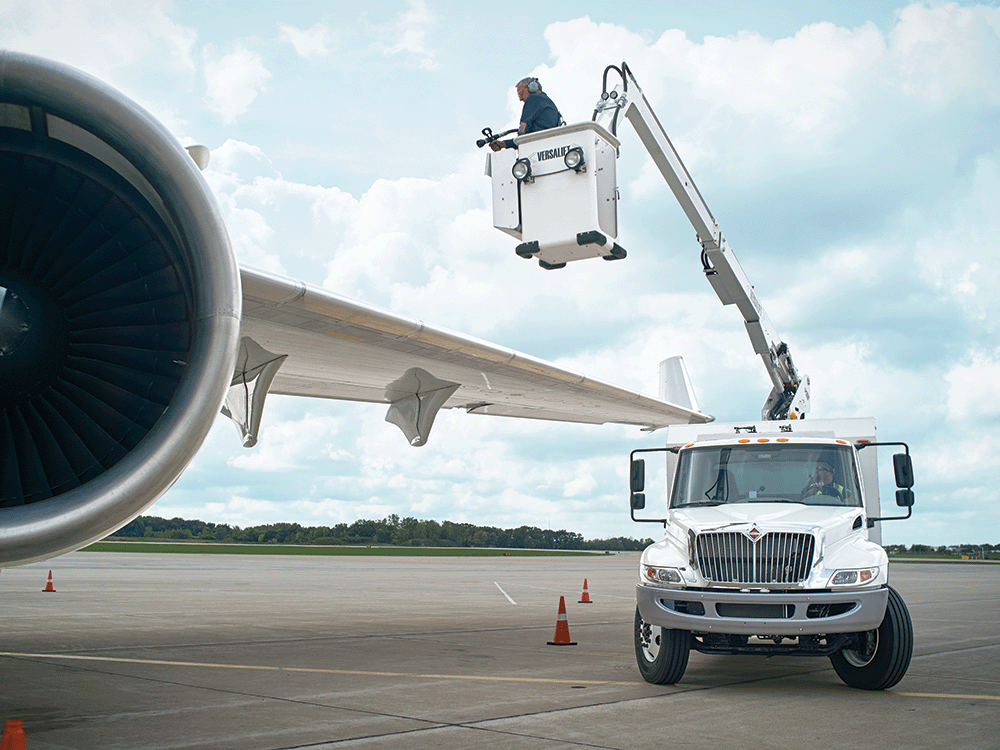 REACH NEW HEIGHTS
An operational height up to 50' (15 m) allows for efficient deicing/anti-icing for a wide variety of aircraft.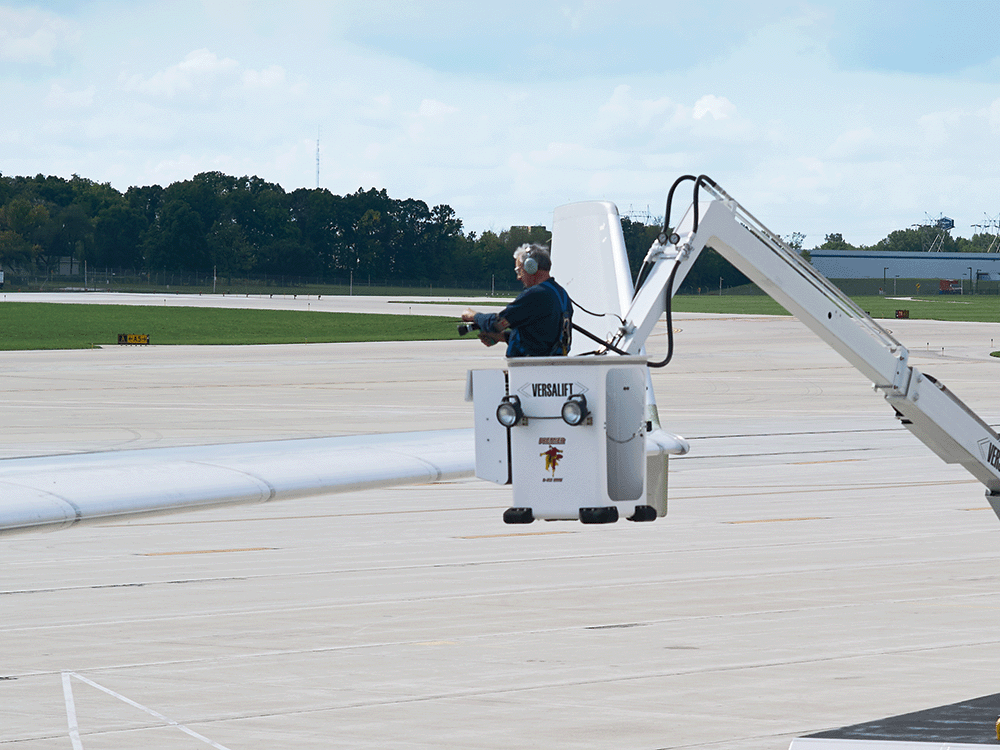 AERIAL LIFT ROTATION
Gain the flexibility to access any angle of aircraft with a 370° noncontinuous aerial lift rotation.