ALPHA 3
The TUG ALPHA 3 was developed to reinforce your ground support operations with reliable, versatile, and user-friendly features. The cab offers enhanced visibility, ergonomic controls, and ample storage, making the TUG ALPHA 3 a preferred choice among operators. Prioritize the well-being of your team with the multitude of safety features this conventional pushback tractor has to offer. The TUG ALPHA 3 is a must for any operation that values performance while maintaining cost-effectiveness.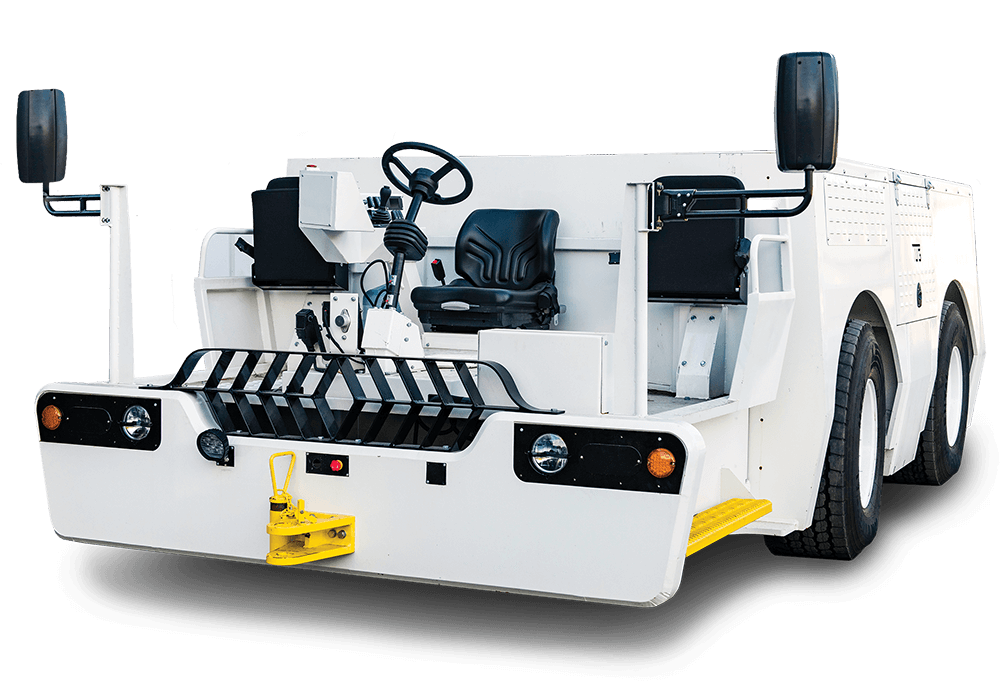 CE Certified

Diesel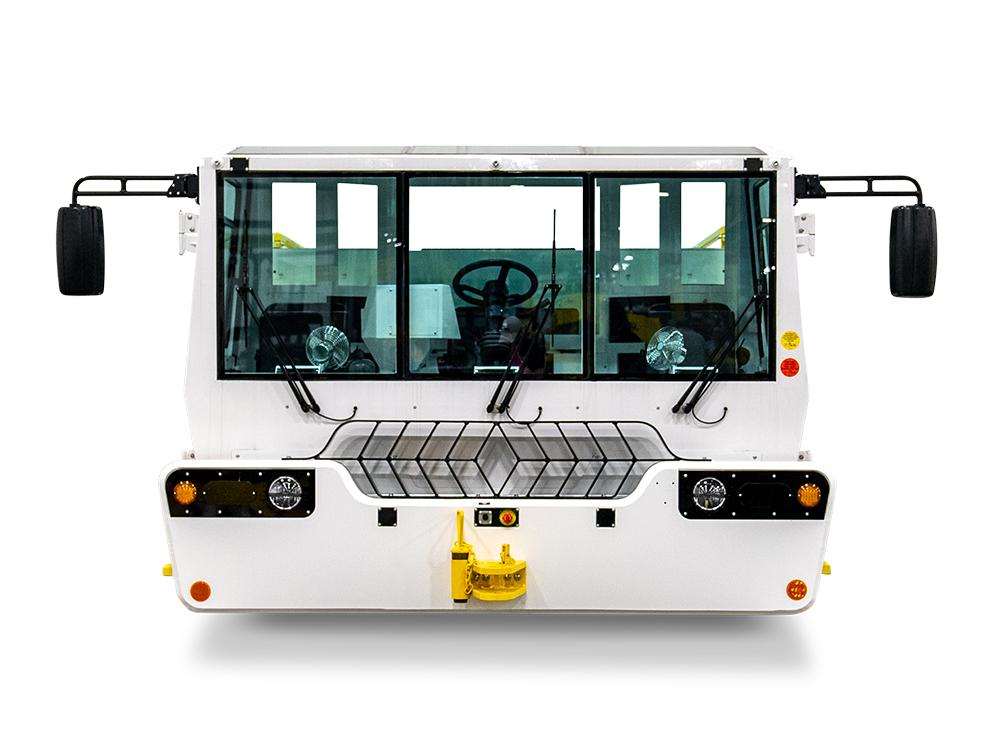 OPEN OR CLOSED 3-MAN CAB
The 3-man cab easily transports multiple crew members with the option to keep it open or closed.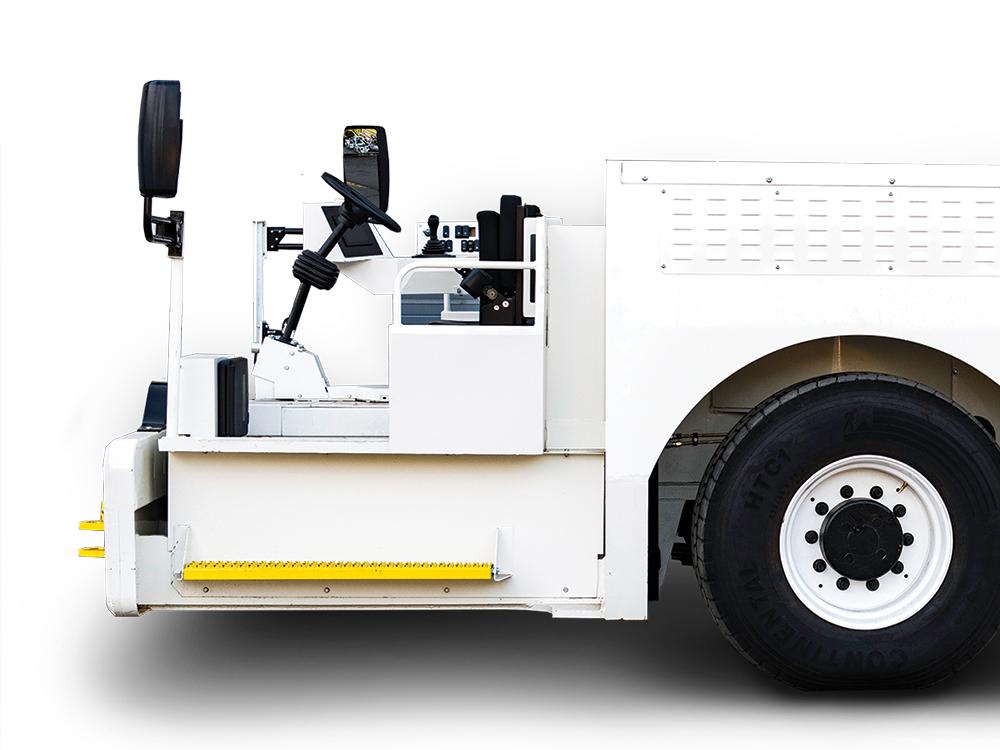 ONBOARD AND REMOTE DIAGNOSTICS
Onboard and remote diagnostics enable multiple forms of real-time monitoring to ensure timely maintenance and issue resolution.
ALPHA FAMILY PARTS COMMONALITY
TUG ALPHA family parts commonality allows for interchangeability, resulting in efficient repair and replacement processes.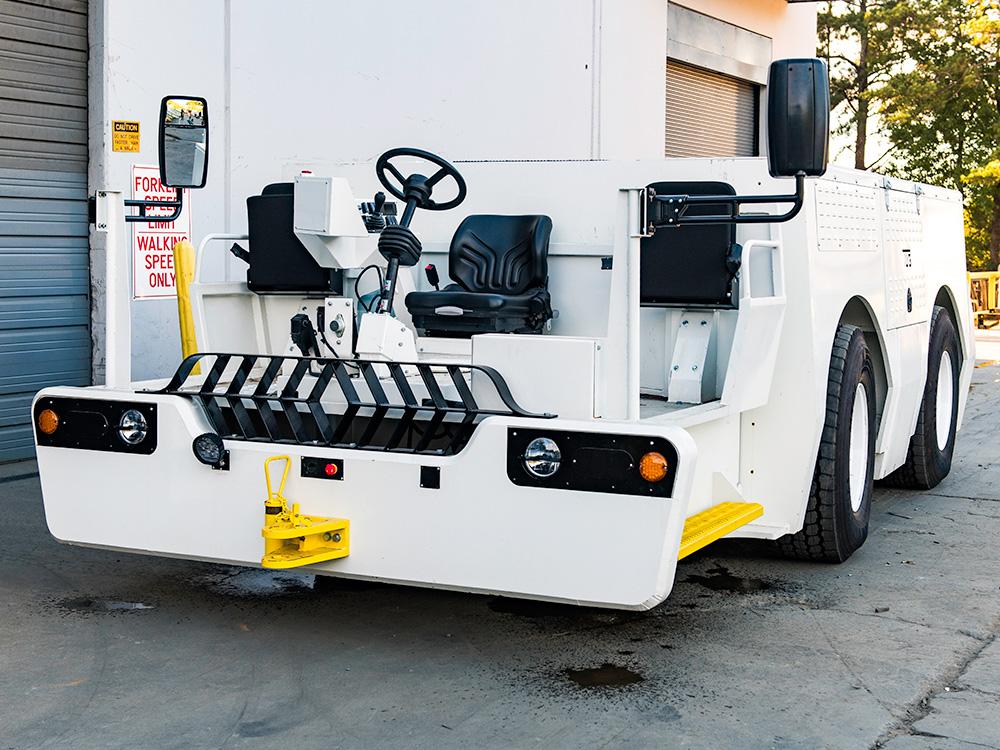 GROUND LEVEL SERVICE POINTS
Designed for accessibility, these ground level service points ensure easy access to crucial components without the need for extensive lifting or climbing.
| | Cummins QSB 4.5 L |
| --- | --- |
| Width | 107.5" (2731.6 mm) |
| Wheel Base | 94" (2,387.6 mm) |
| Height (Less Cab) | 79.6" (2021.7 mm) |
| Height (With Cab) | 91" (2313.7 mm) |
| Maximum Weight | 60,000 lbs (27,215.5 kg) |
| Length (Without Hitches) | 237.3" (6027.6 mm) |
| Ground Clearance | 10" (250 mm) |
| | Cummins QSB 4.5 L |
| --- | --- |
| Top Speed | 15 mph (24.1 km/h) |
| EPA Tier / Certification Level | EPA Tier 4F / EU Stage IV |
| CE Certified | Yes |
| Max Drawbar | 44,000 lbs (19,958 kg) |
| | Cummins QSB 4.5 L |
| --- | --- |
| Type | Water-Cooled, Direct Injected, Turbocharged 4 Cylinder |
| Fuel & Compatible Fuel (Type & Quantity) | 65 US gal (246 L) - ULSD only |
| Displacement (Size of Engine) | 275 CID (4.5 L) |
| Governed RPM w/ Full Load | 2,500 |
| Net Brake HP at Governed RPM | 163 (122 kW) |
| Transmission | ZF 4WG190 (4F/2R) |
| Torque | 466 lb ft (632 Nm) |