MA
Trusted for its durability, the TUG MA remains resolute even in the most demanding environments. Enjoy the benefits of power steering, smooth navigation and a heavy-duty axle to make handling large loads seem effortless. To cater to your specific operational requirements, the TUG MA offers a range of engine and hitch options that showcase its versatility. Elevate your ground support fleet with the TUG MA.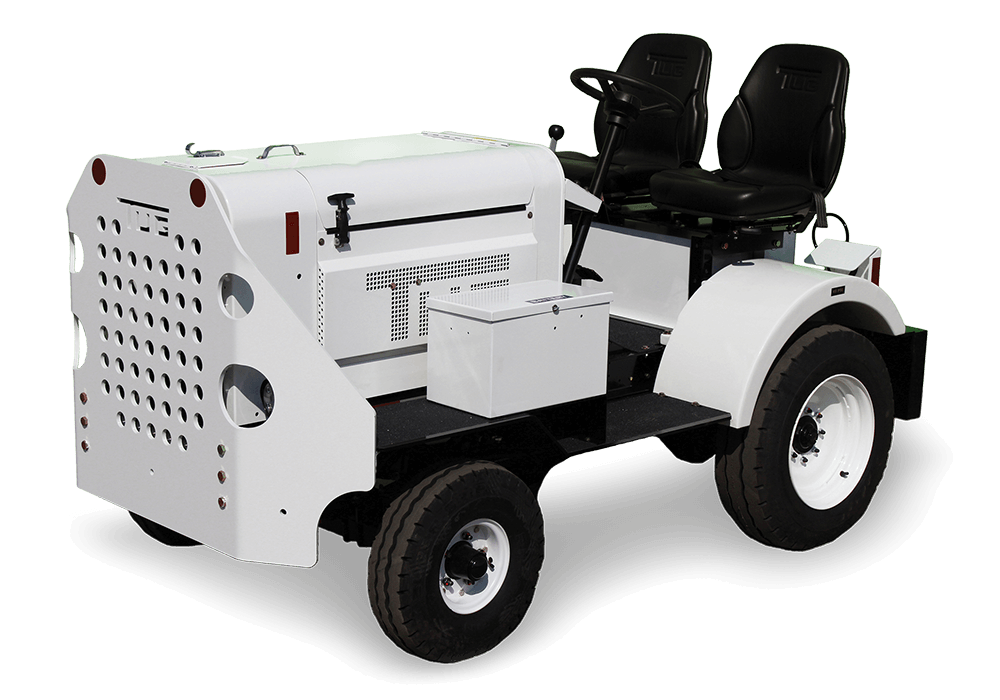 Gas/Diesel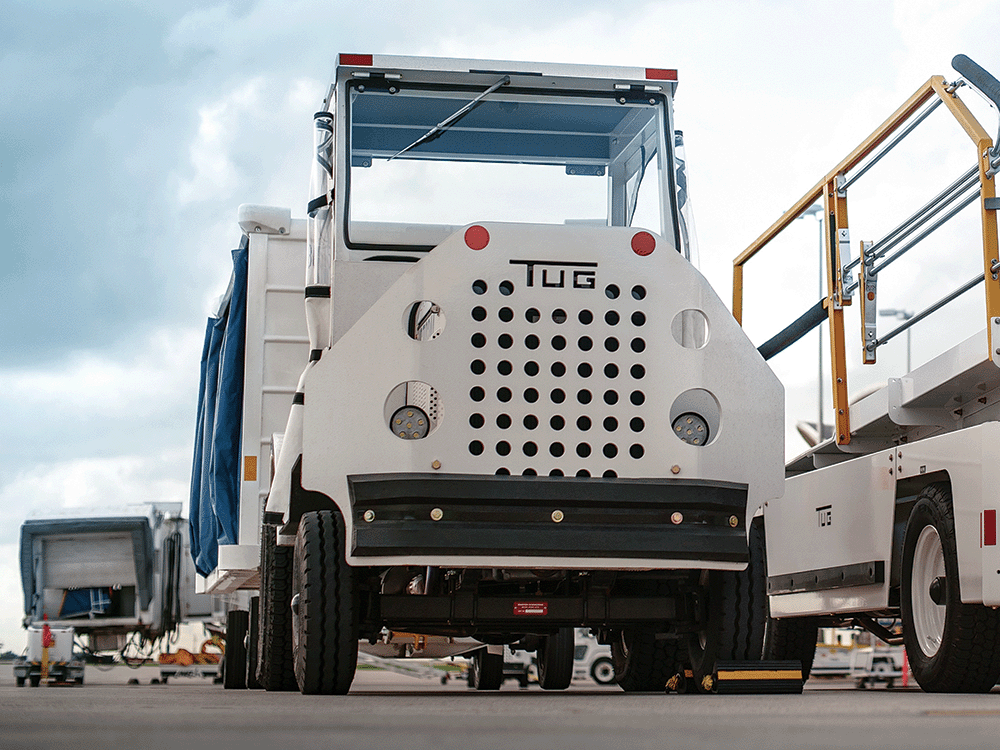 HIGH SPEED CAPABILITY
This vehicle has high speed capability of up to 15 mph (24 km/h), allowing for efficient movement on the ramp.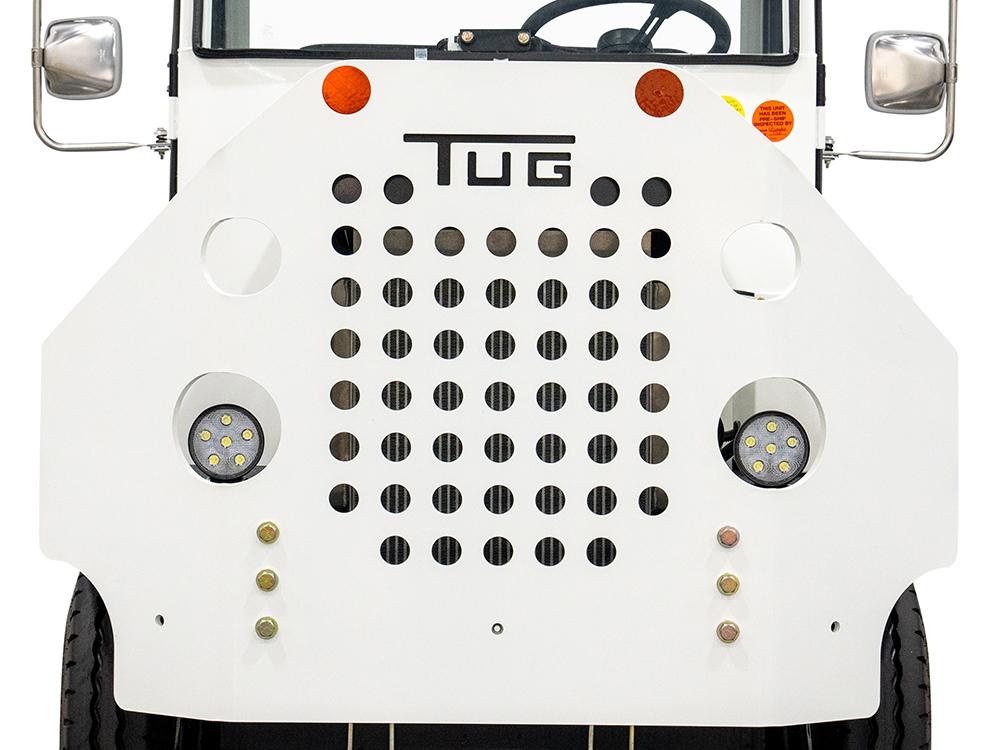 CUSTOMIZABLE FEATURES
Customizable features allow you to choose an engine and hitch that best fit your ground support needs.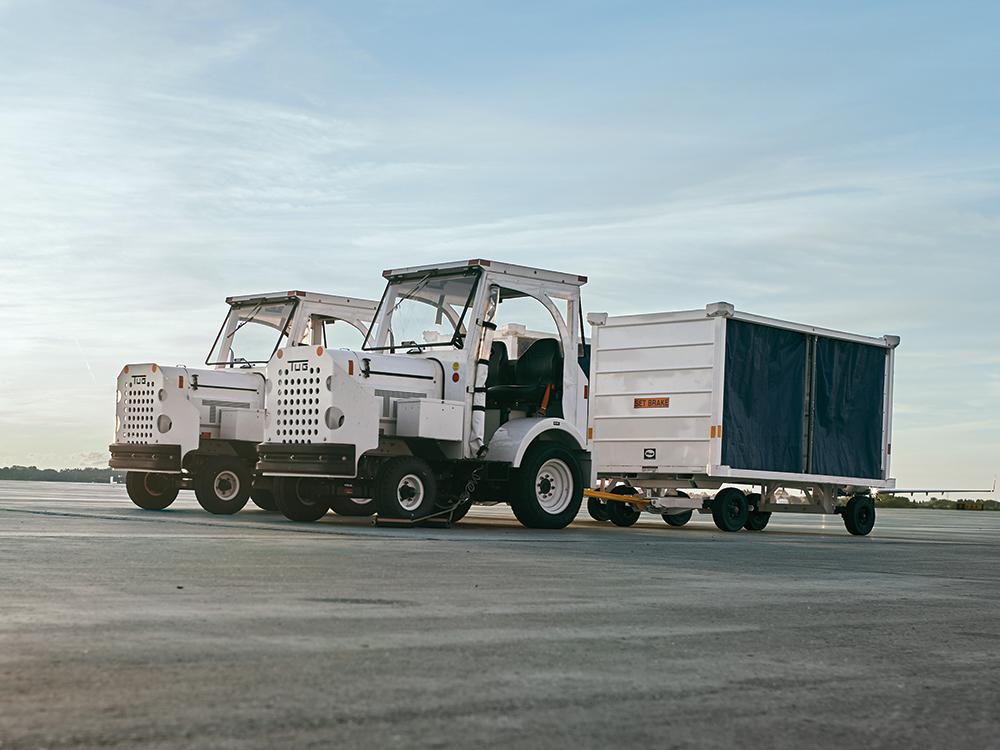 POWER STEERING
Power steering provides precise maneuverability, reducing operator effort.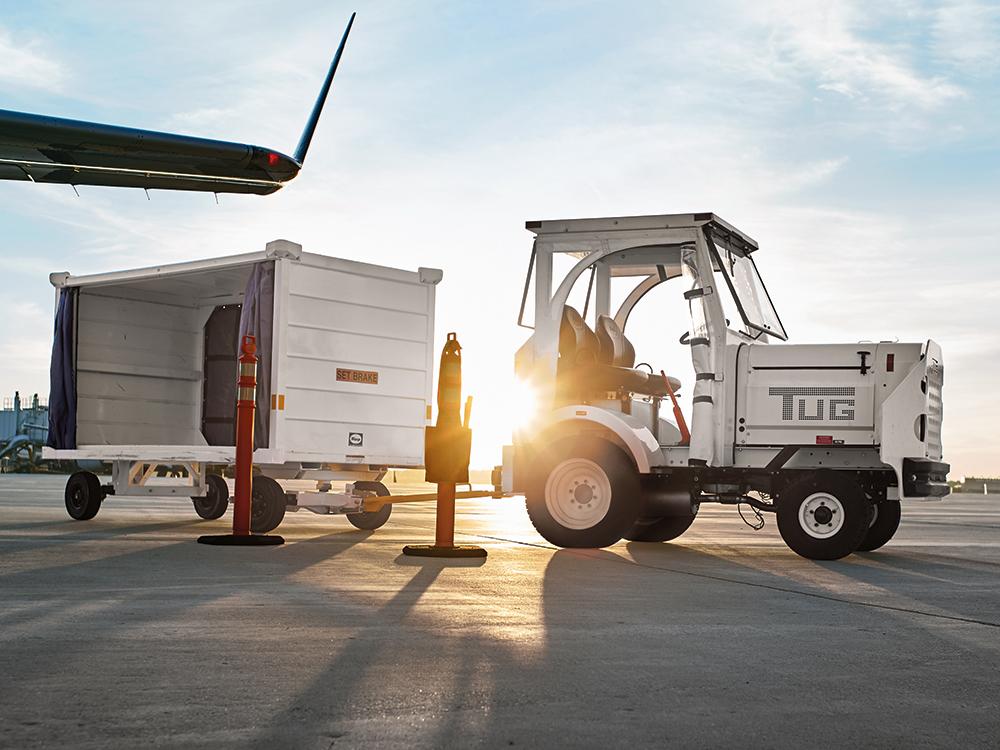 MAX DRAWBAR
This equipment can transport substantial weight with a max drawbar rating of 6,000 lbs (2,721 kg).
Ford MSG-425 EFI Gasoline
Kubota WG2503G
Deutz D2.9L
Width

55" (1,397 mm)

Wheelbase

59" (1,499 mm)

Height (Less Cab)

63.5" (1,613 mm)

Height (With Cab)

84" (2,134 mm)

Standard Weight

3,750 lbs (1,701 kg)

Minimum Weight

3,750 lbs (1,701 kg)

Maximum Weight

7,500 lbs (3,402 kg)

Length (without Hitches)

113" (2,870 mm)

Ground Clearance

6.5" (165 mm)

Outside Turning Radius

115" (2,920 mm)
Ford MSG-425 EFI Gasoline
Kubota WG2503G
Deutz D2.9L
Top Speed

15 mph (24.1 km/h)

EPA Tier / Certification Level
-
-
Tier 4F
Type
Water-Cooled, 4 Cylinder EFI
Water-Cooled, 4 Cylinder, Vertical In Line
Water-Cooled, 4 Cylinder, Common Rail In Line
Ford MSG-425 EFI Gasoline
Kubota WG2503G
Deutz D2.9L
Fuel & Compatible Fuel (Type & Quantity)
Gas / CNG / LPG
Gas
Ultra Low Sulfer Diesel
Displacement (Size of Engine)
153 CID (2.5 L)
152 CID (2.5 L)
177 CID (2.9 L)
Governed RPM with Full Load

2,600

Net Brake HP at Governed RPM
69 (52 kW)
54 (40 kW)
49 (36.5 kW)
Transmission

GM 4LHD (with Gen III Electronic Valvebody)

Torque
143 lb ft (194 Nm) @ 2,400 RPM
126 lb ft (171 Nm) @ 1,800 RPM
108 lb ft (148 Nm) @ 1,600 RPM