M1A
Bring versatility to your fleet with the TUG M1A baggage tractor, where precision and safety unite to redefine your ground support operations. The TUG M1A incorporates a low-profile chassis that enables operator visibility and offers an automotive style operator area that provides comfort and convenience. Customize the TUG M1A with various cabin, hitch, and engine options to meet your operational needs.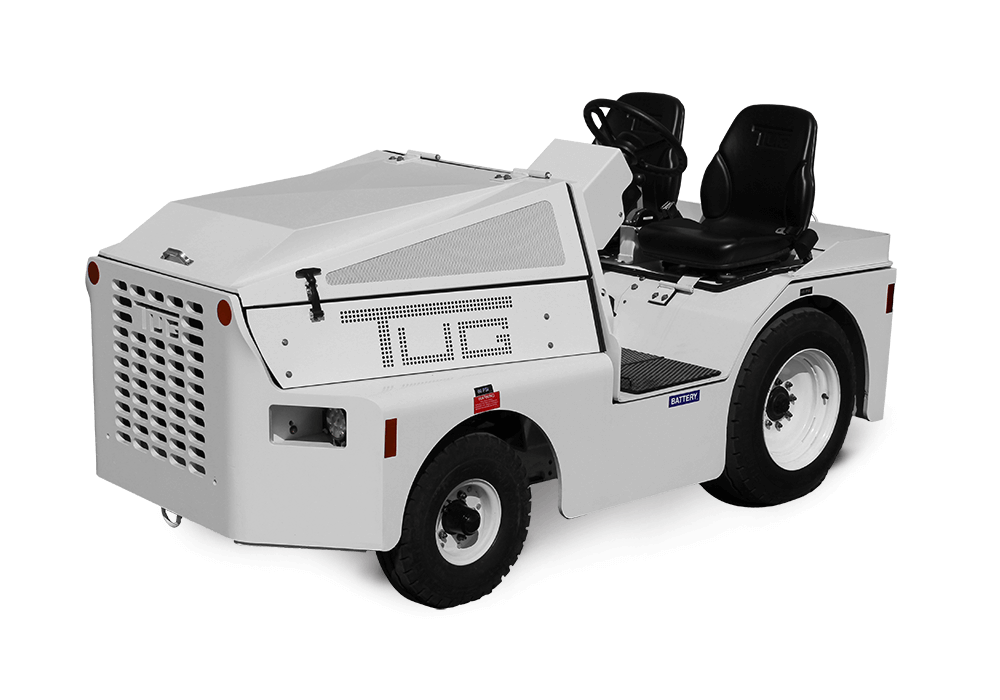 Gas/Diesel
LOW-PROFILE CHASSIS
A low-profile chassis grants operators a clear line of sight while minimizing blind spots.
CUSTOMIZABLE FEATURES
Customizable features allow you to choose an engine, cab and hitch that best fit your ground support needs.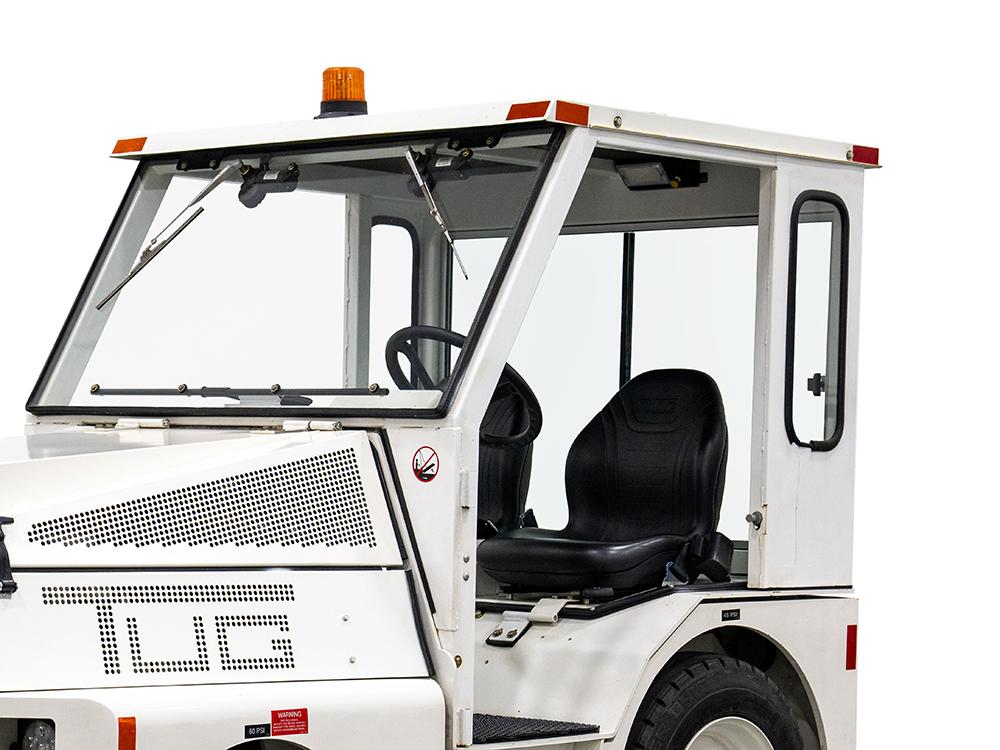 AUTOMOTIVE STYLE OPERATOR AREA
The automotive style operator area offers ergonomic seating, intuitive controls, and a familiar layout that is preferred among operators.
HEAVY-DUTY 4W SUSPENSION
Designed to absorb shocks and vibrations, heavy-duty 4W suspension ensures a smooth ride across the ramp.
Ford MSG-425 EFI Gasoline
Deutz D2.9L
Kubota WG2503G
Width
57" (1,448 mm)
57" (1,448 mm)
74" (1,880 mm)
Wheelbase
60" (1,523 mm)
60" (1,523 mm)
80" (2,032 mm)
Height (Less Cab)
57" (1,448 mm)
57" (1,448 mm)
60" (1,524 mm)
Height (With Cab)
84.3" (2,140 mm)
84.3" (2,140 mm)
84" (2,133.6 mm)
Standard Weight

3,750 lbs (1,701 kg)

Minimum Weight
3,750 lbs (1,701 kg)
3,750 lbs (1,701 kg)
10,700 lbs (4,853 kg)
Maximum Weight
7,500 lbs (3,402 kg)
7,500 lbs (3,402 kg)
14,500 lbs (6,577 kg)
Length (with Rear Hitch)
126" (3,200 mm)
126" (3,200 mm)
127" (3,230 mm), 133" (3,380 mm) - 12,000 DBP
Ground Clearance
6" (152 mm)
6" (152 mm)
8.3" (210.82 mm)
Outside Turning Radius
130" (3,330 mm)
130" (3,330 mm)
173" (4,394.2 mm)
Ford MSG-425 EFI Gasoline
Deutz D2.9L
Kubota WG2503G
Top Speed

15 mph (24.1 km/h)

EPA Tier / Certification Level
-
Tier 4F
CARB and EPA
Type
Water-Cooled, 4 Cylinder, Common Rail In Line
Water-Cooled, 4 Cylinder, Common Rail In Line
Water-Cooled, Direct Injected, 4 Cylinder, In Line
Max Drawbar

6,000 lbs (2,722 kg)
Ford MSG-425 EFI Gasoline
Deutz D2.9L
Kubota WG2503G
Fuel & Compatible Fuel (Type & Quantity)
12 US gal (45.5 L) / 87 Octane Gas; Optional LP (H05)
ULSD 12 US gal (45 L)
Gas, CNG
Displacement (Size of Engine)
153 CID (2.5 L)
177 CID (2.9 L)
230 CID (3.8 L)
Governed RPM with Full Load

2,600

Net Brake HP at Governed RPM
69 (52 kW)
49 (36.5 kW)
87.2 (65 kW)
Transmission

GM 4LHD

Torque
143 lb ft (194 Nm) @ 2,400 RPM
108 lb ft (148 Nm) @ 1,600 RPM
126 lb ft (171 Nm) @ 1,800 RPM