MR
The TUG MR is engineered with a low-profile chassis design for optimal stability and versatility. This tractor is the preferred choice for both cargo and pushback operations involving small regional jets. In addition, the TUG MR has numerous customizations available, including various cab and hitch options. Excel in handling multiple tasks with the TUG MR, where towing and efficiency are combined to revamp your ground support operations.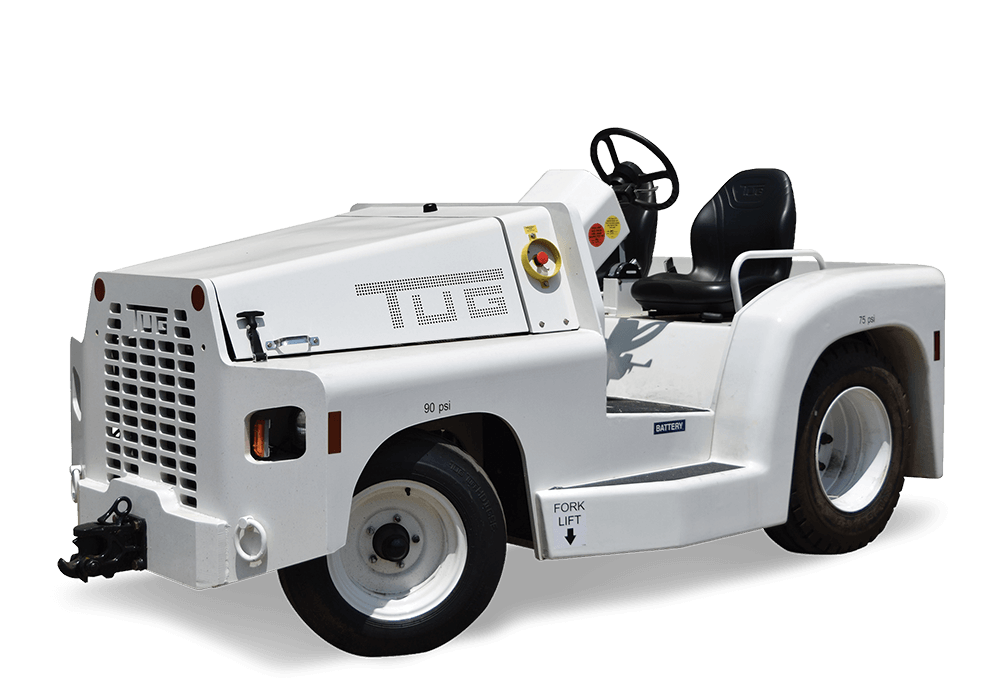 Diesel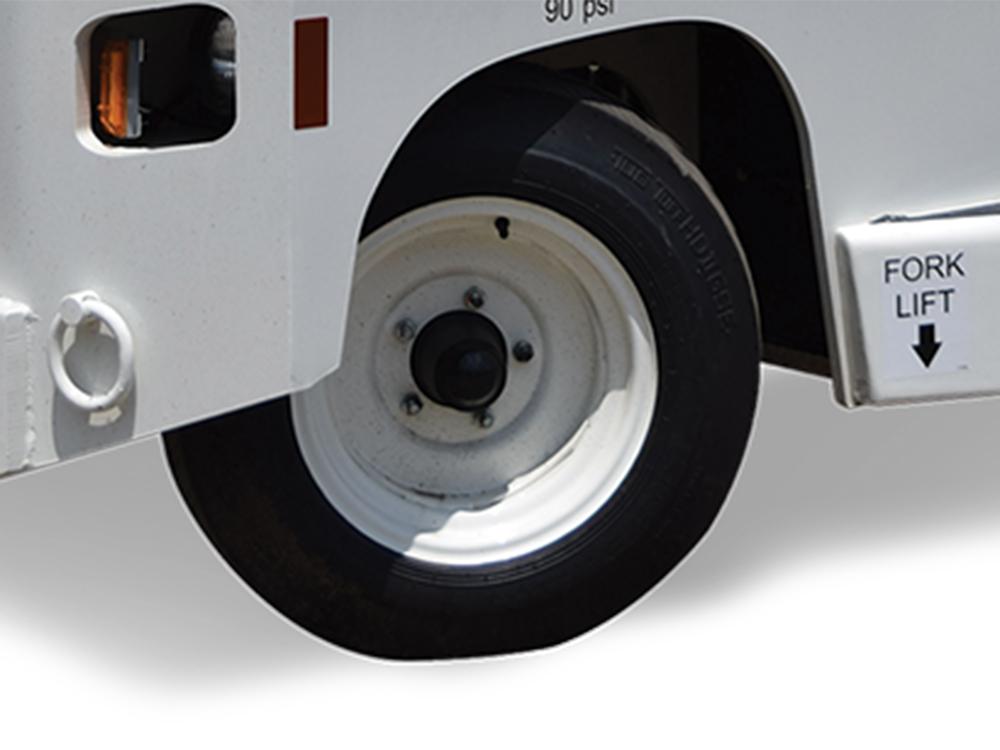 4-WHEEL SUSPENSION
Designed to absorb shocks and vibrations, heavy-duty 4W suspension ensures a smooth ride across the ramp.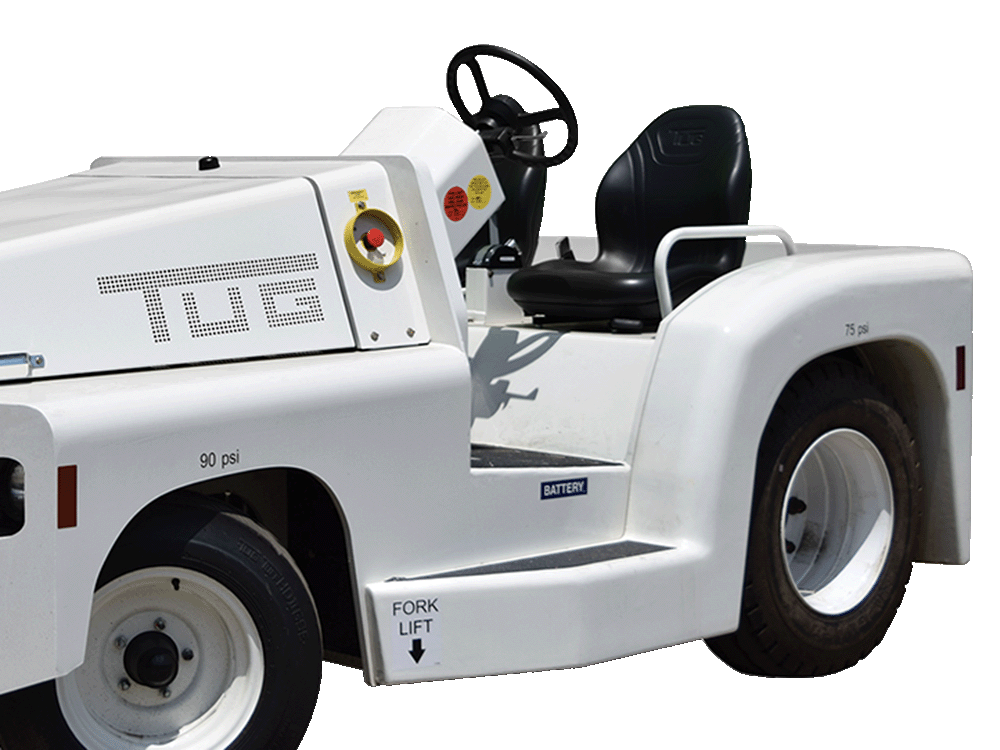 LOW-PROFILE CHASSIS
A low-profile chassis grants operators a clear line of sight while minimizing blind spots.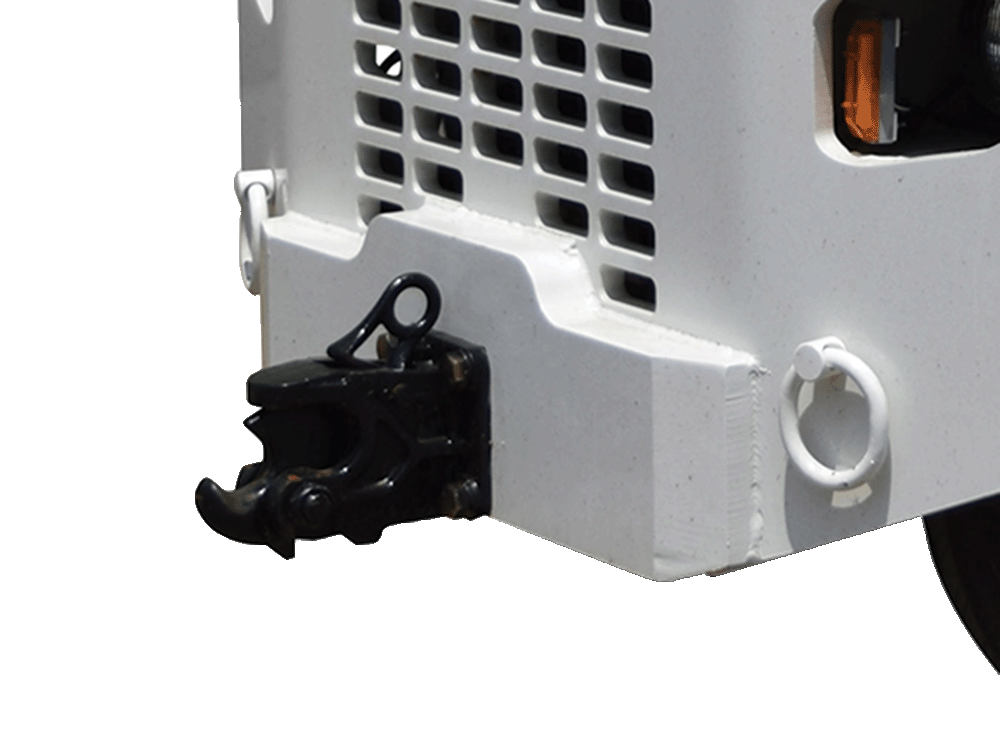 CUSTOMIZABLE FEATURES
Customizable features allow you to choose a cab and hitch that best fit your ground support needs.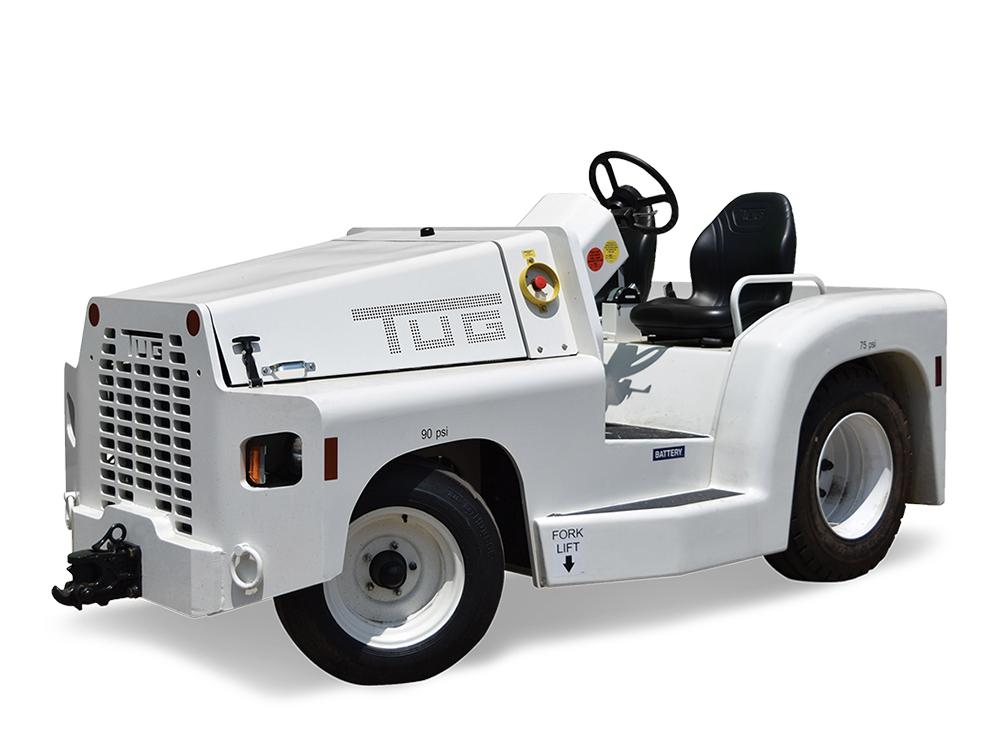 MAX DRAWBAR
This equipment can transport substantial weight with a max drawbar rating of 10,000 lbs (4,535 kg).
| | Deutz TD2.9L |
| --- | --- |
| Width | 72" (1,829 mm) |
| Wheelbase | 69" (1,752 mm) |
| Height (Less Cab) | 60" (1,524 mm) |
| Height (With Cab) | 82" (2,083 mm) |
| Standard Weight | 9,500 lbs (4,309 kg) |
| Minimum Weight | 9,500 lbs (4,309 kg) |
| Maximum Weight | 12,000 lbs (5,425 kg) |
| Length (without Hitches) | 116" (2,946 mm) |
| Ground Clearance | 5.75" (146 mm) |
| Outside Turning Radius | 155" (3,932 mm) |
| | Deutz TD2.9L |
| --- | --- |
| Top Speed | 15 mph (24 km/h) |
| EPA Tier / Certification Level | Tier 4F |
| Type | Water-Cooled, Direct-Injected, Turbocharged 4 Cylinder, In-Line |
| | Deutz TD2.9L |
| --- | --- |
| Fuel & Compatible Fuel (Type & Quantity) | 18.4 US gal (69.7 L) - Ultra low sulfer diesel |
| Displacement (Size of Engine) | 220.9 CID (3.6 L) |
| Governed RPM with Full Load | 2,600 |
| Net Brake HP at Governed RPM | 74.9 (55.9 kW) |
| Transmission | GM 4LHD |
| Torque | 192 lb ft (260.3 Nm) @ 2,600 RPM |