MT43P21
With an operational height of 45' (13 m), the Premier MT43P21 provides exceptional access to demanding tasks. Master this equipment with intuitive controls that allow you to maintain focus on the task at hand. Guardian technology ensures smooth and precise movements during projects, and the optional Express Start feature expedites setup with automated start up and shut down processes. Safety is paramount, as evidenced by the Premier MT43P21's automatic low fluid shut down of the pump, providing reassurance during extended operations. An Air Blast System option is also available for additional versatility.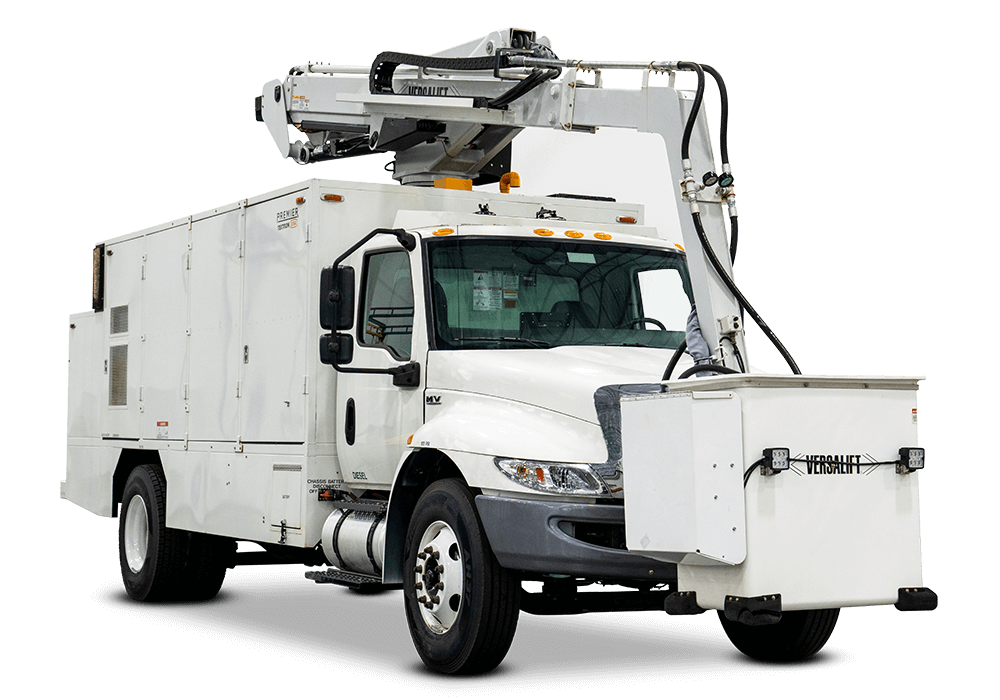 Gas/Diesel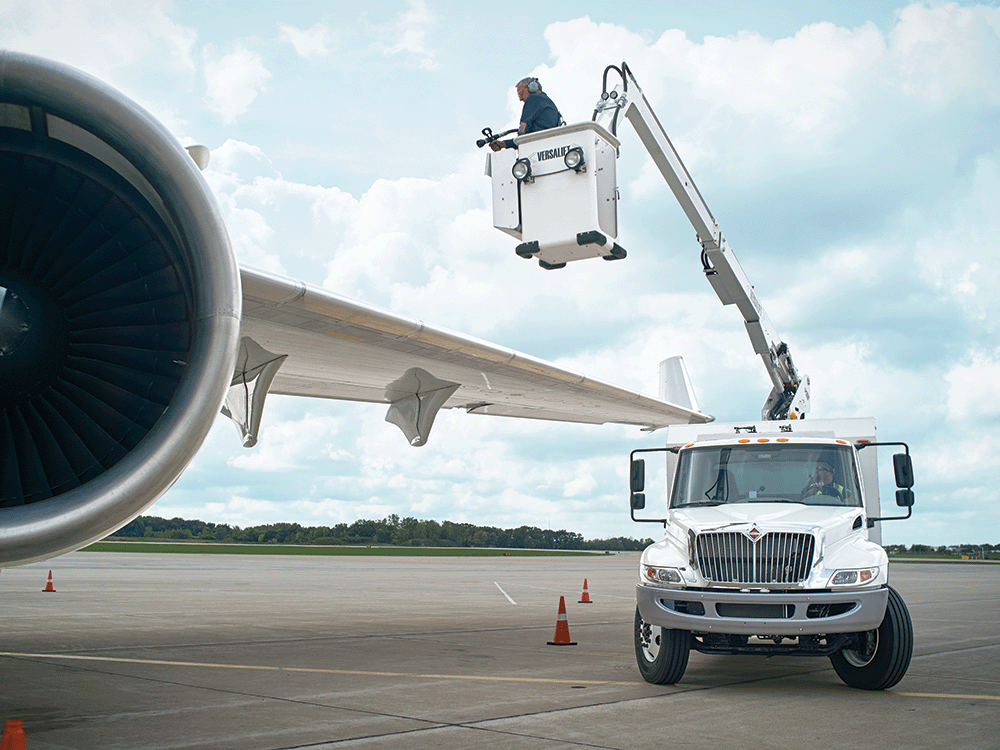 REACH NEW HEIGHTS
An operational height up to 43' (13 m) allows for efficient deicing/anti-icing for a wide variety of aircraft.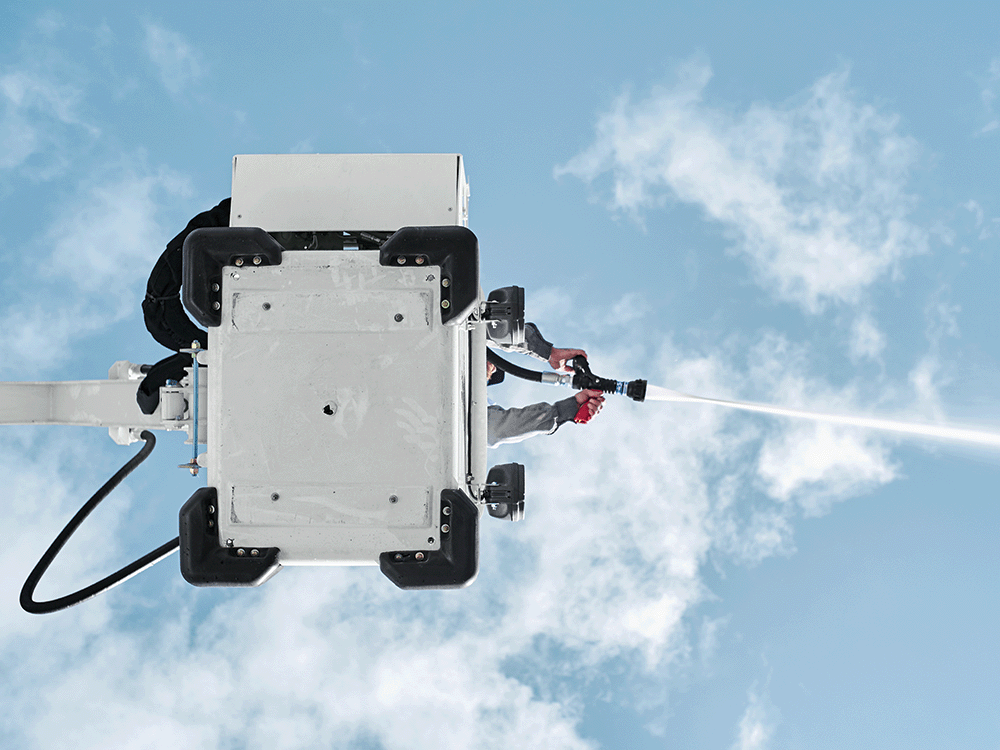 EXPRESS HEAT
Ensure efficient deicing processes with the Express Heat single-pass instant heating system, which enables the delivery of 180°F (82°C) fluid in as little as 90 seconds.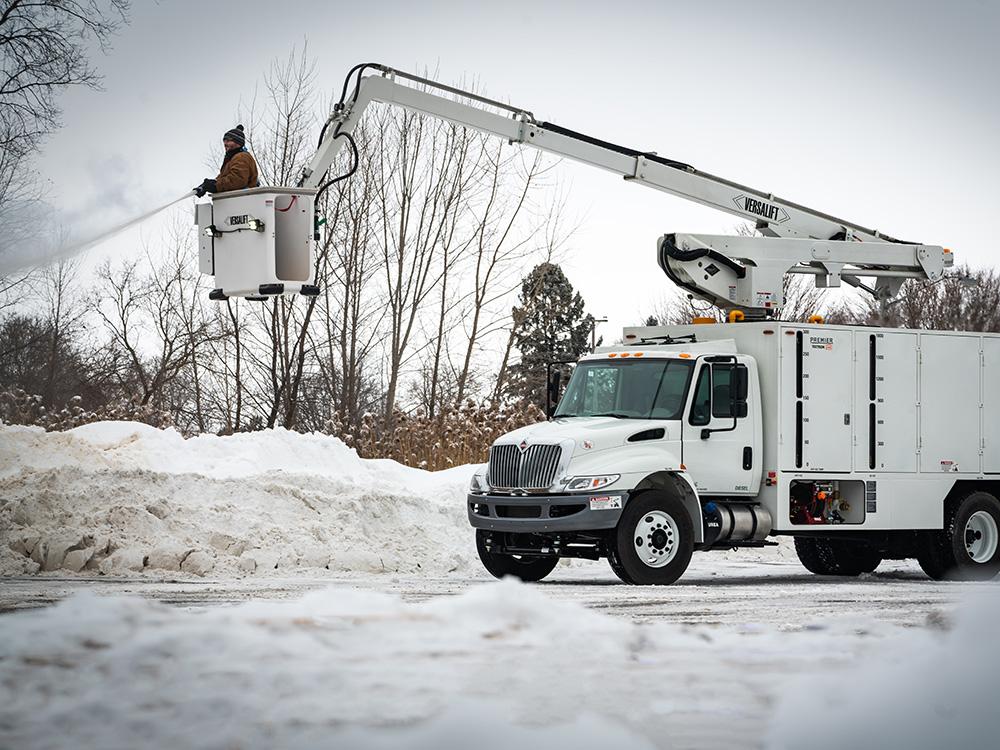 EMERGENCY BRAKE ACTUATOR
Engineered to provide rapid and reliable braking in critical moments, the over-center emergency brake actuator ensures quick responses for secure immobilization.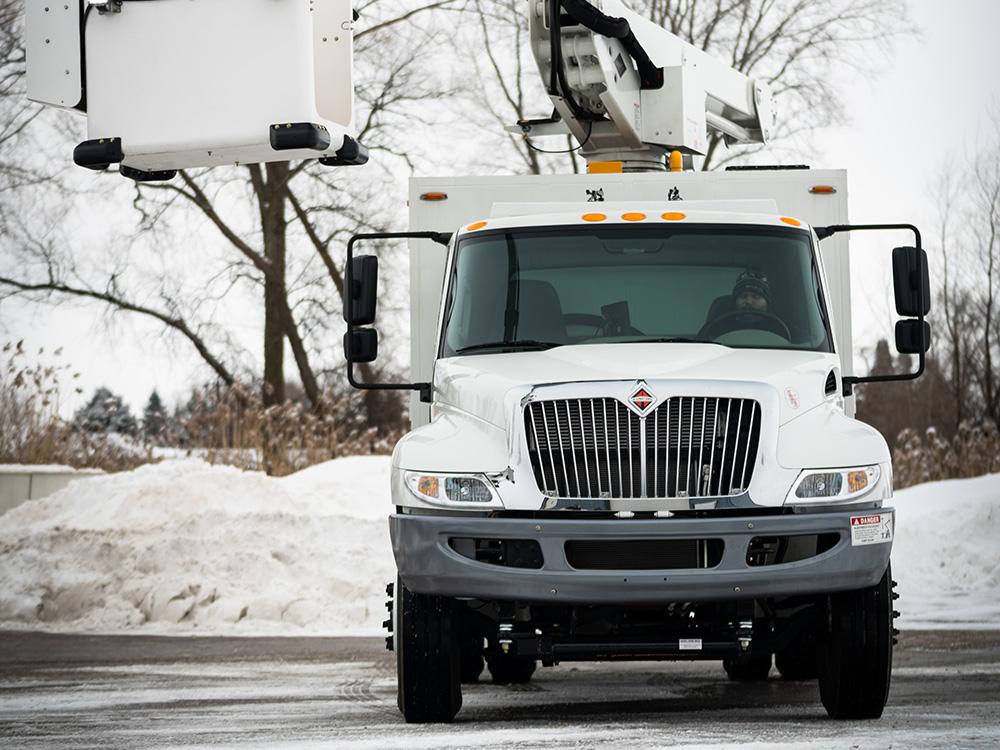 AUTOMATIC TRANSMISSION
Automatic transmission eliminates the need for manual gear shifts, allowing operators to focus on the task at hand.