Typhoon
The Answer for Any Airport
The Safeaero Typhoon reduces fluid consumption with its state-of-the-art spraying and blending feature. Compatible with a wide range of aircraft, the Typhoon has a working height up to 52' (15 m) and a tank capacity of 2,000 gal (7,570 L). Automotive steering and an integrated wireless data transfer system make the Typhoon a highly preferred choice among operators.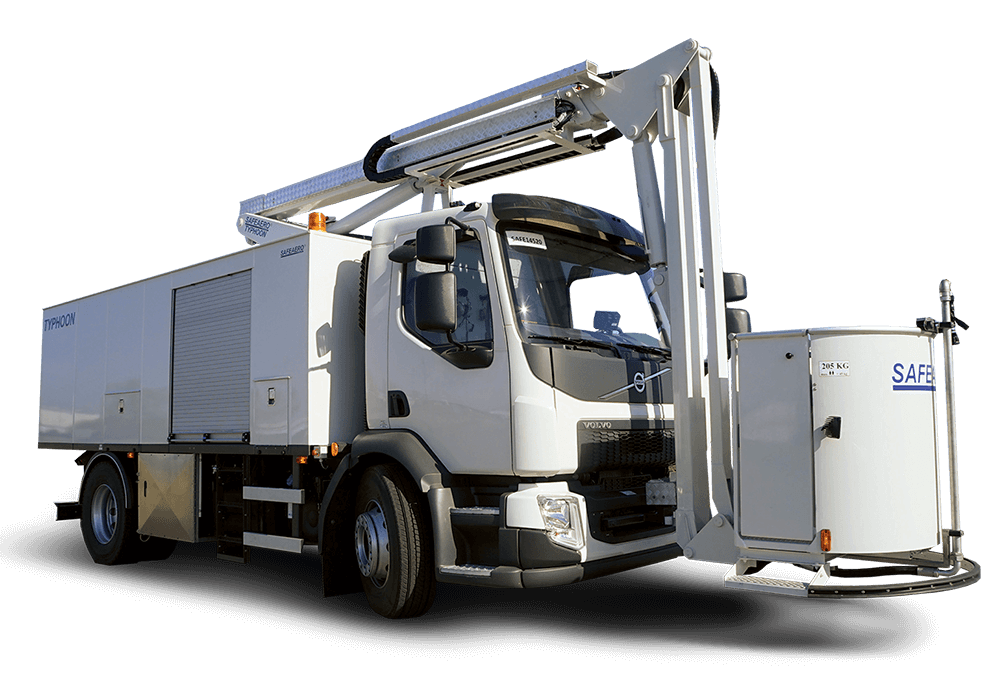 CE Certified

Diesel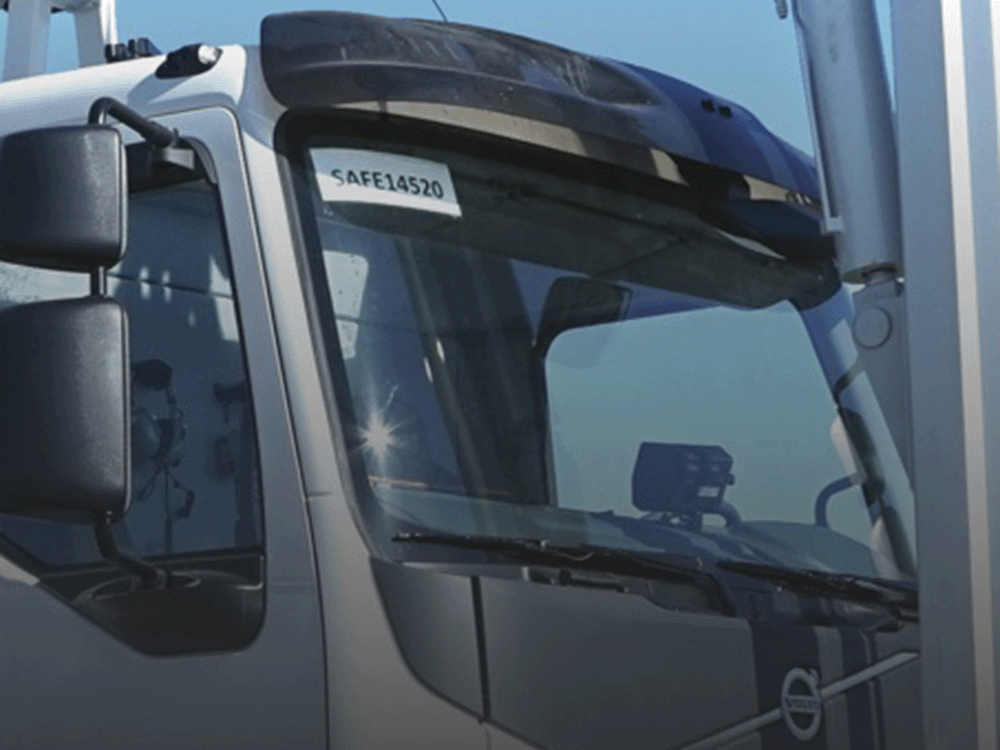 INTUITIVE CONTROLS
Our intuitive controls are designed to help you seamlessly master the operation of the vehicle without sacrificing functionality.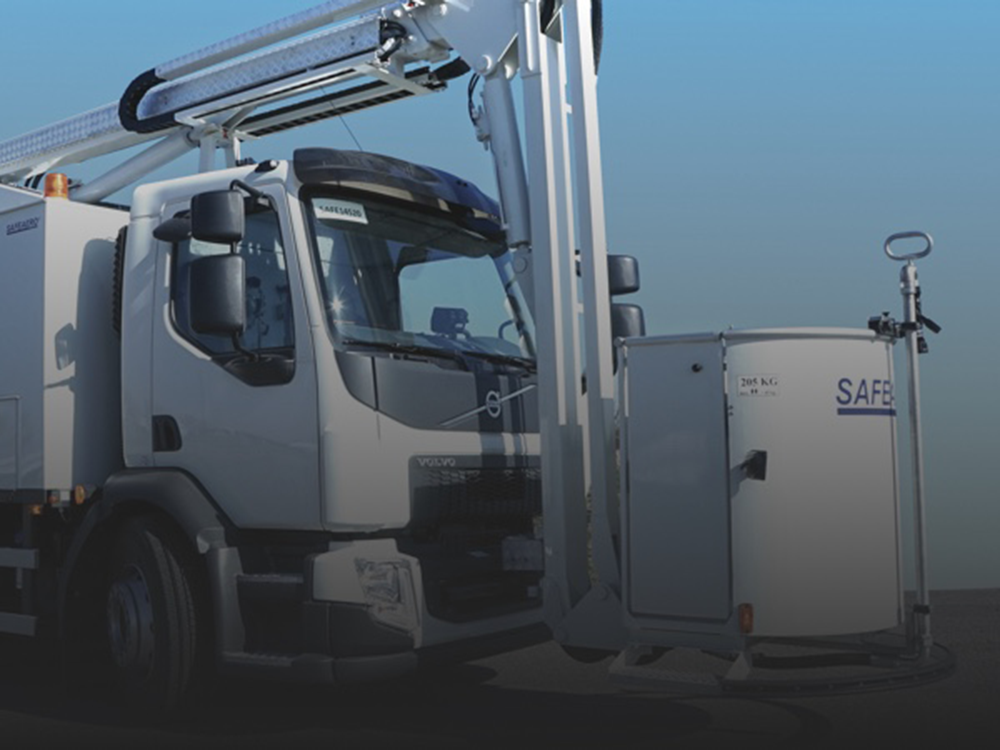 REACH NEW HEIGHTS
An operational height up to 52 ft (16 m) allows for efficient deicing/anti-icing for a wide variety of aircraft.
WIRELESS DATA TRANSFER AND REMOTE DIAGNOSTICS
Access real-time information, diagnostics, and updates from anywhere, enabling efficient decision-making and proactive maintenance.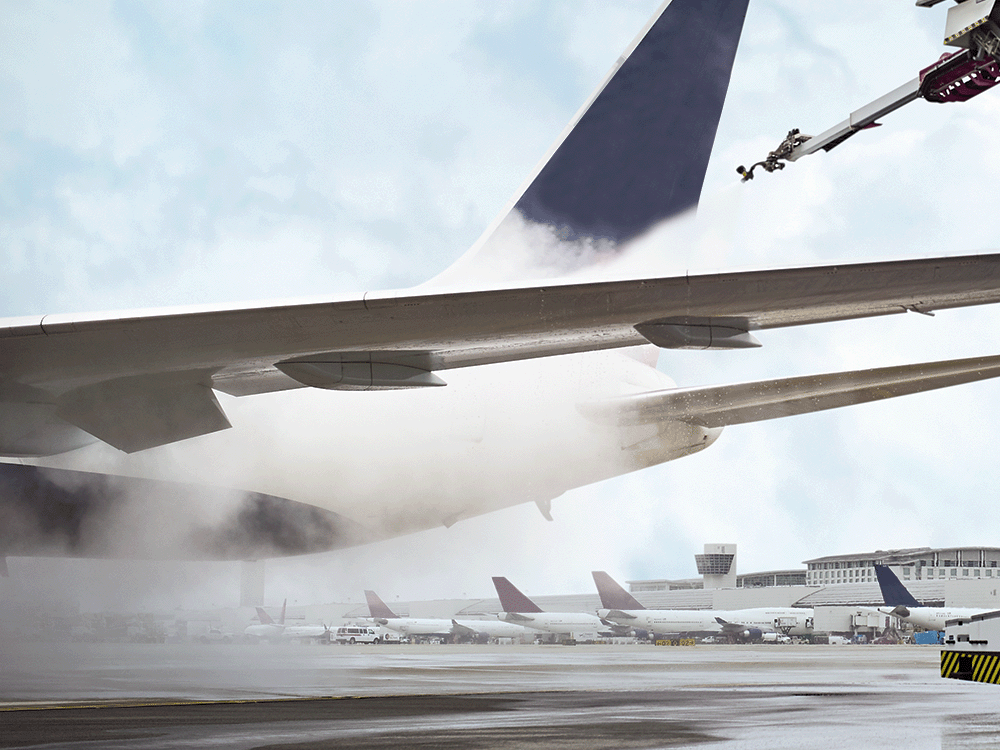 STATE-OF-THE-ART SPRAYING AND BLENDING SYSTEM
Deliver precise fluid application and blending while significantly reducing fluid consumption with the state-of-the-art spraying and blending feature.
| | Volvo Six Cylinder 7.7 Litre |
| --- | --- |
| Length | 31.2' (9.5 m) |
| Width | 8.2' (2.50 m) |
| Height | 12.5' (3.8 m) |
| Boom Rotation | ± 135º |
| Weight (without fluid) | 27,600 lbs - 34,200 lbs (12,500 kg - 15,500 kg) |
| Working Height | 42.7' - 52.5' (13 m - 16 m) |
| Wheel Base | 13.5' (4.1 m) |
| Turning Radius (Measured from Center Tread of Front Wheels) | 24.5' (7.5 m) |
| Ground Clearance | 9.6" (250 mm) |
| Maximum Basket Load | 452 lbs (205 kg) |
| | Volvo Six Cylinder 7.7 Litre |
| --- | --- |
| Maximum Governed Speed (Boom Raised) | 4 mph (6 km/h) |
| Driving Speed | 50 mph (80 km/h) |
| Max Velocity Wind Speed | 46 mph (20.6 m/sec) |
| Tank Capacity (1, 2 or 3-Tank Version) | 950 gal - 2,000 gal (3,600 L to 7,600 L) |
| CE Certified | Yes |
| | Volvo Six Cylinder 7.7 Litre |
| --- | --- |
| EPA Tier / Certification Level | EURO 6 |
| Engine | Volvo Six Cylinder 7.7 Litre, 250 HP |
| Type | EURO 6 SCR + EGR Diesel engine |
| Fuel | Diesel (HVO/GTL fuel approved) |
| Peak HP at Governed RPM | 250 @ 2200 RPM |
| Displacement | 7.7 L |
| Torque | 950 Nm @ 1700 RPM |