new

Endurance™
Efficient Lithium Battery Techonology
Embrace advanced battery technology that propels your operation farther and faster. Powered by GM and PCS techonology, the TUG Endurance™ integrates automomous control systems and superior safety while ensuring efficient processes. With customizable cab positioning, interchangable drivetrains, and flexible charging options, the TUG Endurance™ tractor is engineered to stand the test of time.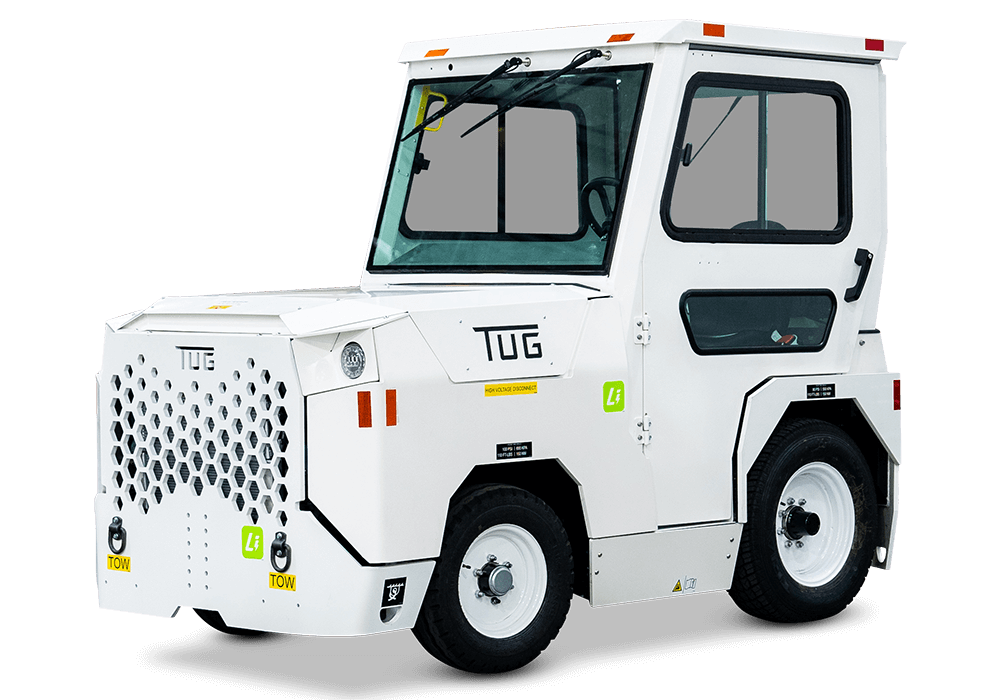 CE Certified

Lithium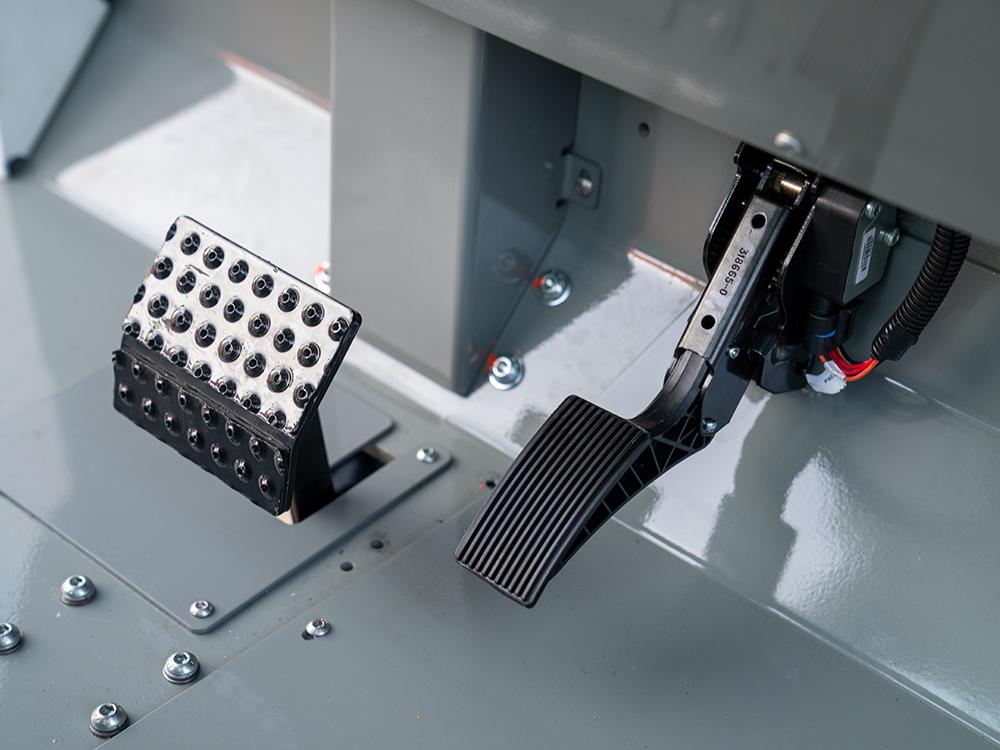 REGENERATIVE BRAKING
The regenerative braking harnesses energy from braking to recharge the battery, extending operating hours while reducing downtime for recharging.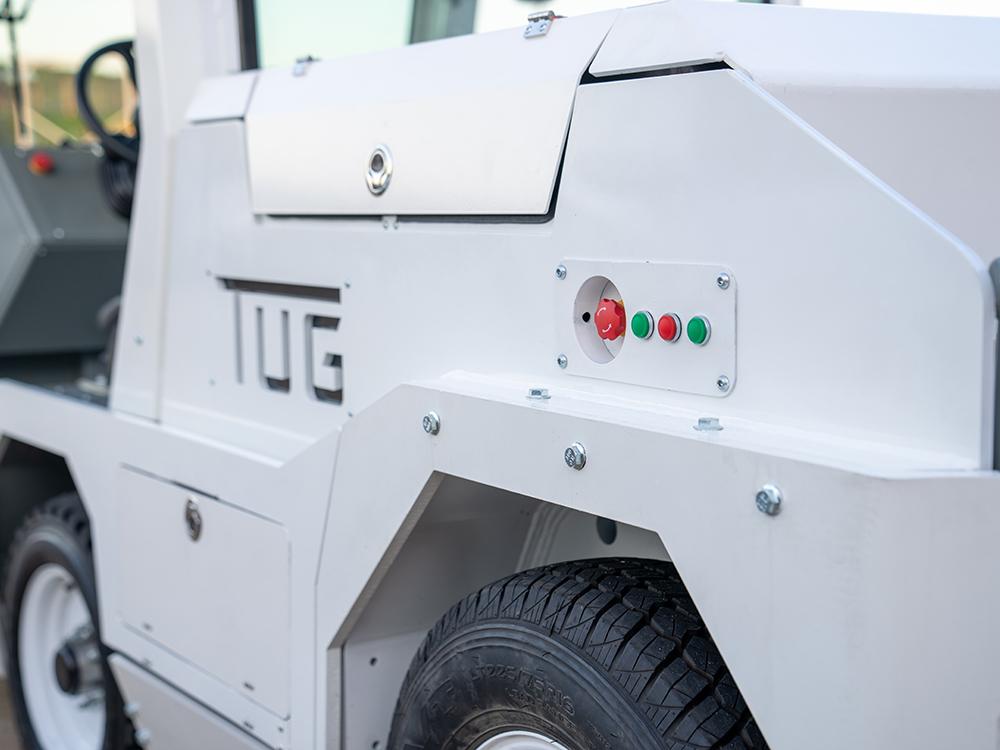 INTUITIVE CONTROLS
Our intuitive controls are designed to help you seamlessly master the operation of the vehicle without sacrificing functionality.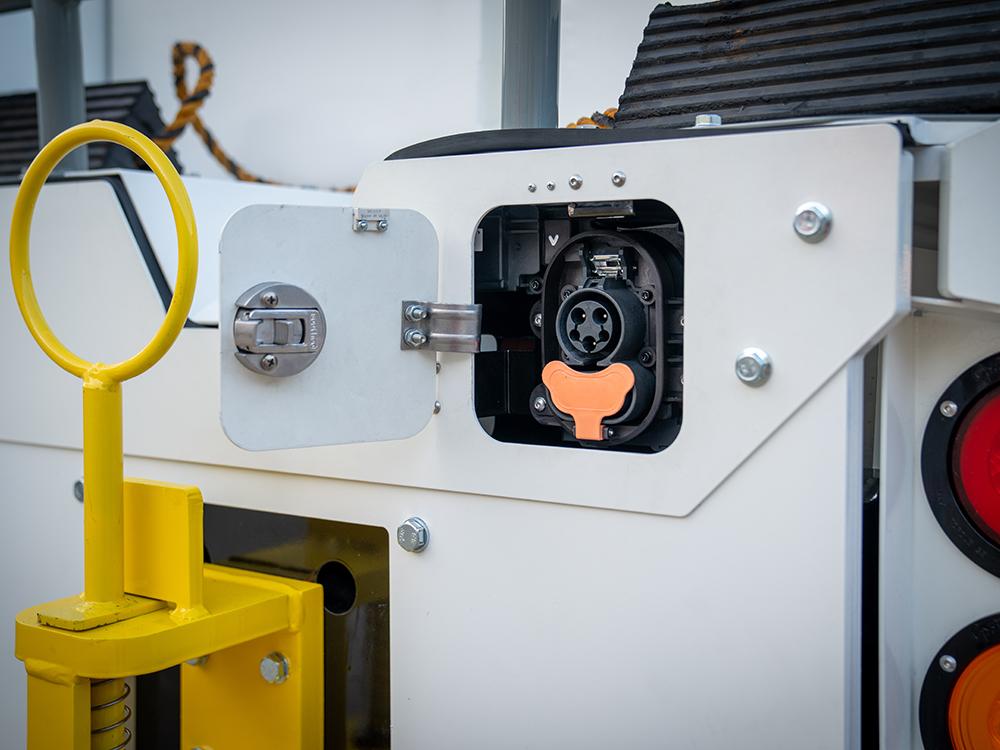 POWERFUL PARTNERS
The TUG Endurance™ utilizes low-voltage lithium systems designed by General Motors and PCS that offer faster charging, longer range between charges, higher operating efficiency and improvements to electronic features.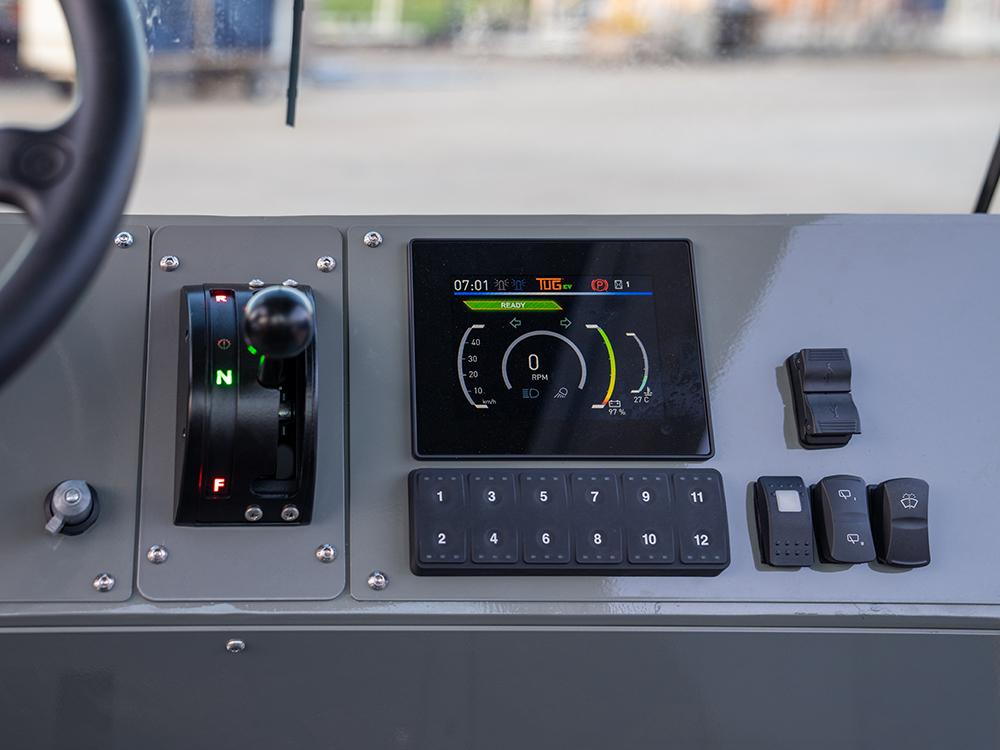 REMOTE DIAGNOSTICS
The remote diagnostic system enables real-time monitoring and analysis of the performance and condition of equipment. The use of sensors, data communication channels, and sophisticated software is used to monitor equipment from a centralized platform.
General Motors Lithium 300v - Cab Forward
General Motors Lithium 300v - Cab Aft
Width

55" (1,397 mm)

Wheelbase

60" (1,524 mm)

Height (Less Cab)
57" (1,445 mm)
63" (1,588 mm)
Height (With Cab)
77" (1.963 mm)
83" (2,108 mm)
Standard Weight
7,700 lbs (3,493 kg)
7,000 lbs (3,175 kg)
Maximum Weight
8,200 lbs (3,720 kg)
9,300 lbs (4,218 kg)
Length (without Hitches)
127.5" (3,238.5 mm)
109.5" (2,782 mm)
Ground Clearance

6" (152.4 mm)

Outside Turning Radius

117" (2,972 mm)
General Motors Lithium 300v - Cab Forward
General Motors Lithium 300v - Cab Aft
Top Speed

15 mph (24.1 km/h)

CE Certified

Yes

Net Brake HP at Gov-RPM

147.5 (188.5 kW)

Max Drawbar
4,500 lbs (2,041 kg)
6,000 lbs (2,722 kg)
General Motors Lithium 300v - Cab Forward
General Motors Lithium 300v - Cab Aft
Transmission

Direct Drive

Motor Torque

265.5 lb ft (359.3 Nm) @ 2,700 RPM

Battery Voltage

300V Max

Battery Type

Lithium

Battery Capacity

38 kWh STD / 48 kWh OPT

Motor Controller

GM Automotive Inverter, Liquid-Cooled